The Human Form was founded by Stephen Ladd in 1995, as a merging of his passions for health and fitness, personal development, philosophy and psychology. He met his "much-better-half", Michelle, while they were both training and coaching clients within a hospital-based wellness facility.  With their many shared passions for holistic health (and each other) they took the plunge; not only getting married, but also embarking together on the entrepreneur journey, opening their first holistic fitness studio in 2004.
For almost two decades, they've practiced on the "geeked out" side of holistic fitness – prescribing individualized exercise and lifestyle programs for each client to help them regain their vitality, improve their posture, lose weight, ease their aches and pains and achieve their own personal fitness goals; from professional sports to wrestling with grandchildren.  After coaching hundreds of clients to look, feel and move better than ever, Stephen and Michelle committed themselves to finding a way to "spread the love" to even more people in their community.
After several years of research, help from industry experts and a little trial and error they created a unique holistic, results-based, semi-private training model – a program that provides the benefits, energy and camaraderie of a group-training experience while maintaining the individualization, flexibility and integrity of their one-on-one coaching.  
The Human Form team is thrilled to provide a new kind of health and fitness environment and culture that is completely unlike the big, impersonal health clubs. A place where the biggest message is that working hard to achieve the health, fitness, and vitality that is every person's birthright can also be a lot of FUN!  They look forward to continuing to service the Columbus community and engaging with new residents that seek out their expertise.
Mission Statement
We don't just change the scale… We Change Lives
The Human Form exists for one reason – To provide a safe environment for our members to challenge themselves and attain the level of Health, Wellness and Vitality that is their birthright. Our coaches are passionate, committed, and will engage with members on all levels to assist them on their journey.
Core Values
Bring Your Best Everyday
Build A Positive Team and Family Environment
Be Confident, Yet Humble
Pursue Continual Learning and Growth
Embrace and Drive Positive Change
If It Isn't Fun, It Doesn't Get Done… Make It FUN!
Passion is Contagious… Pay It Forward
Build Strong Relationships Through Honesty and Transparency
Treat People With Respect, Compassion and Kindness
Lead By Example
Training Philosophy
Everyone is an athlete, and will be safely trained for the sport of life, utilizing appropriate exercises and intensities to match current fitness levels and other life factors.

Every Human Form member is treated with respect, regardless of level of conditioning or other challenges, and it is an honor to assist them on their health and wellness journey.
We utilize holistic, functional training philosophies that have a high carry-over to life and sport.
Proper range of motion and balanced strength are the keys to vitality between the ages of 40-100.
Nobody can out-train a poor nutritional plan.  If weight loss is a goal, 80% or more of your results will be from dietary adjustments.
We promote a sensible, balanced nutrition strategy consisting of whole foods with minimal processing, and combining proteins, healthy fats and complex carbohydrates with each meal or snack.
The biggest drinking problem in our country is DEHYDRATION. No matter what your goals, drink at least 50% of your bodyweight in ounces of clean water daily.
"Cardio" training is only successful with appropriate intensity and progressions.
Achieving optimal health must always be the primary goal.  All other goals, including weight loss, will follow as a natural result.  Unhealthy paths to weight loss will ALWAYS backfire.
Health and Fitness is a journey that must be time-efficient and fun.
The Human Form Team is made up of a small number of highly-qualified coaches who have completed The Human Form Internship and Training Programs, attained numerous other credentials in multiple fields, and demonstrated the high level of passion and commitment that our members deserve.  They're also a fun group that take their work seriously, but not themselves (see Core Value #6)
Stephen Ladd – Owner/Coach
CHEK Corrective Exercise Kinesiologist Level 2
Certified Strength & Conditioning Specialist
Titleist Performance Institute Certified Golf Fitness Trainer Level 3
Titleist Performance Institute Certified Junior Golf Fitness Coach Level 2
CHEK Holistic Golf Performance Coach
Master NLP Practitioner and Hypnosis Coach
---
Michelle Ladd – Owner/Coach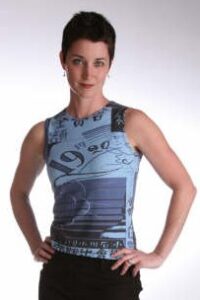 CHEK Holistic Lifestyle Coach Level 2
Exercise Physiologist – BS Ohio Wesleyan University
NASM Certified Personal Trainer
NASM Pre/Post Natal Fitness Specialist
Metabolic Typing Advisor Advanced Level 2
Certified Hypnosis Coach
---
James Fryer – Coach
BA Otterbein College, Fitness & Health Promotions
American College of Sports Medicine Certified Trainer
USAW Sports Coach (Olympic Lifting)
Graduate of The Human Form Fitness Internship Program
James played college varsity baseball, and has now focused his attention and passion on training athletes with a holistic approach. Just to be clear, "everyone is an athlete"! He also believes in giving back to the community, and has worked with young children as a camp counselor. In that role, he is able to positively affect our future generations by empowering kids with a sense of self-worth and respect for others and their environment.
---
Ryan Pozar – Coach
Graduate of The National Personal Training Institute (600 hour program)
Titleist Performance Institute (TPI) Golf Fitness Instructor
Former U.S. Navy Physical Fitness Coordinator Assistant
Graduate of The Human Form Fitness Internship Program
In addition to his health and fitness passion, Ryan has a desire to ensure the world is a safer place. He enlisted in the U.S. Navy in 2000 where he served for nearly 8 years, including a tour in Iraq. Ryan's passion for serving others has taken him on an exciting journey to over 30 countries and has given him a holistic perspective  and appreciation for different people and cultures. He has shifted the focus of his service to others into helping people change their lives through an integrated approach to health and fitness.