Human Form Nutrition & Lifestyle Coaching Programs
Whole30 Group Program

Three to four times a year, HF supports members (and interested family and friends) with a group journey on the Whole30.
What is the Whole30?
Founded by Melissa Hartwig, the Whole30® is designed to change your life in 30 days. Think of it as a short-term nutrition reset, designed to help you put an end to unhealthy cravings and habits, restore a healthy metabolism, heal your digestive tract, and balance your immune system.
What is included in the Whole30 Group Program?
Group Kick Off meeting… build camaraderie with fellow members, Q & A, pick up materials
List of tried and true recipes…approved for compliance and tasty-ness
List of compliant local restaurant meals… makes eating out stress-free
Links to Sample Meal Plans…for simple to moderately skilled cooks
Facebook Community with daily communication… share successes and challenges
Unlimited email support… you'll have questions, Michelle will have the answers
Reintroduction Guidelines… what to add back in and when
Pre-Post measurements… can include weight, body composition and/or inches
Investment: $49.00
Human Form Personalized Nutrition Coaching Program (8-Weeks)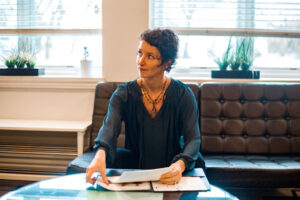 This is a customized nutrition coaching program that will be tailored to your individual goals, preferences and lifestyle. You will meet one-on-one with Michelle in person or on the phone four (4) times over the course of the two months.
What is included in the Personalized Nutrition Coaching Program?
Initial 60-minute consultation for goal setting and planning
Three additional 45-minute follow up meetings for progress reports/trouble shooting and next steps
Personalized step-by-step plan to help you reach your goals without stress and confusion
Habit based coaching… painless, positive behavior change (yes, it exists)
Learn how to listen to your body to decide what foods are right for YOU
Meal prep and snack ideas/recipes… Michelle has thought of everything
Travel/on the go tips… because you've got place to be!
Sort through fad diets, food myths to find a sustainable long-term plan
Real World Nutrition for life-long weight management, health, energy and vitality
Investment: $349.00