Human Form Medical Advisory Board
The HF Team has a diverse background of studies and internships with licensed medical professionals, including Medical Doctors, Naturopathic Doctors, Registered Dietitians, Chiropractors, Physical Therapists, and a variety of bodywork disciplines.  This allows us to understand and identify red flags that may present themselves in our members.  We are NOT licensed medical professionals.  We utilize the knowledge and oversight of the licensed medical professionals on this page, whenever there is even the slightest issue that is outside of our scope of practice.  Dr. Eric Serrano oversees all of our Nutritional Coaching services.
Contact us and we'll let you know which of the professionals from our Human Form Fitness Medical Advisory Board below would be the best fit for you.
Board Members
---
Eric Serrano, MD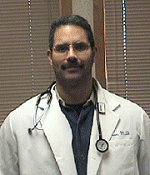 Eric Serrano obtained his medical degree from Kansas State University, where he also played baseball as an undergrad. But as with any serious practitioner, his vast wealth of knowledge has come from his own passionate pursuit to discover the best ways to assist his patients in improving their health, fitness, and lives.  Dr. Serrano is legendary in the specialty of sports performance and has thousands of athletes that travel to Ohio to do private consultations with him (including many from the NFL, NHL, and MLB).  However, he still maintains his original family practice in Pickerington, in order to (in his words) "Keep it real".  He enjoys working with elite professional athletes and the rest of us "common folk" alike, or anyone that has the desire and commitment to excel in sport or life.
"The Human Form is the best personal training studio in Ohio. Stephen and Michelle's passion for holistic health and functional exercise is contagious. Their knowledge in exercise physiology, nutrition and coaching have no comparison, and I can highly recommend them even if the client has health problems. Not only will you look and feel better, you will also have a great time along the way."
-Eric Serrano, M.D.
Serrano Family Practice
417 Hill Road North
Pickerington, Ohio 43147
---
Matt Longfellow PT, DTP, Physical Therapy
Matt Longfellow is the founder of Diverge Physical Therapy & Performance. Matt obtained both his Bachelor's Degree in Exercise Science and his Doctorate of Physical Therapy degrees at The Ohio State University. In addition to his physical therapy experience, Matt also has experience as a strength coach, having completed internships at D1 Sports Training and Donskov Strength and Conditioning in Columbus, Ohio. Matt also completed a 2-month practicum experience at the University of Louisville's Sports Performance Center, where he helped implement pre-participation and return to sport screening as well as corrective exercise prescription. Throughout PT school, Matt was a coach at The Human Form Fitness Institute in Grandview, Ohio where he led small group training sessions and was responsible for corrective exercise prescription. Matt has sought further education during PT school, with training in the Functional Movement Screen, Selective Functional Movement Assessment, Postural Restoration Institute and Dynamic Neuromuscular Stabilization. Matt's interests include injury prevention and treatment, return to sport and performance enhancement, with a special interest in youth athletes. Matt also trains and competes in Olympic weightlifting.
"As a Physical Therapist and a former coach at The Human Form, I can vouch firsthand for their awesomeness. Their attention to detail and comprehensive approach to holistic health and fitness really are unmatched in the Columbus area. Not only will they help you look better, but they'll also help you feel better, get healthier, and have fun doing it! As a Physical Therapist and a former strength coach, I emphasize helping my clients/athletes move better, get stronger and remain healthy/injury free. I can confidently recommend The Human Form to anyone looking to improve their health and fitness because I know that they understand human anatomy and function and can safely train them toward their goals, whether it be after physical therapy to remain pain-free, to get stronger or simply to get healthier. Highly recommended."
-Matt Longfellow
Diverge Physical Therapy & Performance 
1195 Chesapeake Avenue
Columbus, OH  43212
---
Chad Simmons, PT, M.A.T.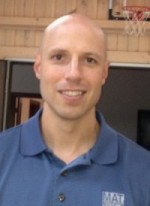 Chad is a physical therapist who graduated magna cum laude from The Ohio State University in 1997. He started his career in a sports medicine clinic where he got a lot of experience with athletes (& general population) and access to the latest therapeutic technologies available. He has had various certifications over the years including ART, Advanced Biomechanics, and Advanced Muscle Activation Technique (MAT). In the past 10 years, he has been working independently in private practice. Chad is passionate about learning and loves to apply what he's learned to help people live better lives.
"These guys are the best at what they do! They know their stuff and are passionate about helping people. Their corrective strategies far exceed what you would get at a majority of traditional healthcare places … And you get fit & have fun at the same time! Their influence over the years has pushed me to new levels. I highly recommend Human Form Fitness."
-Chad Simmons
Simmons Rehab & Wellness
4353 Tuller Road Suite K
Dublin, Ohio 43017
---
Michael Loukas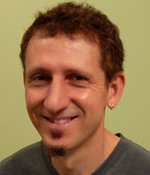 Michael Loukas has a vast and diversified educational background and an array of skills.  He is an Advanced Rolfer, Registered Craniosacral Therapist and Registered Polarity Practitioner.  Rolfing is a form of bodywork that reorganizes the connective tissues, called fascia, that weave throughout our entire bodies. Craniosacral Therapy is a gentle, hands-on approach that releases tension deep in the body to relieve pain and dysfunctional and improve whole-body health and performance.  Michael is able to identify postural distortions understands the connections between a clients structure, their breathing patterns, thoughts and more to the person's pain and dis-ease.
"As a Certified Rolfer and Movement Practitioner, it is important for me to stay balanced and strong in my body/mind to get through the demanding rigors of my holistic practice day to day. I've been seeing The Human Form team of coaches for a personal training and fitness program over two years now with exceptional results. They have designed a comprehensive fitness regime personalized for me, that includes excellent overall balanced strength, greatly improved core strength & functional balance. They have exceeded my expectations for results and have helped me to feel more vital, energetic on a continuum and more confident in my mind, body and spirit experience.  I highly recommended the Human Form Fitness."
-Michael Loukas
The Salon Lofts
4400 N. High St. Suite 418
Columbus, OH 43214
---
Troy and Heather Walker, DC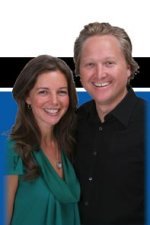 Troy and Heather Walker both completed their undergraduate work at The Ohio State University, and received their Doctorate of Chiropractic from Life University in 2001.  Additionally, they both have obtained an advanced proficiency rating with Activator Method International and advanced  certification through the International Chiropractic Pediatric Association.  The Activator Method is a gentle approach to adjusting the spine, which does not require any high-velocity "cracking" adjustments.
"I am the strongest I have ever felt thanks to The Human Form Team! I have worked out for 13 years but like most women when I went to the gym I didn't really know what I was doing. I just did what everyone else did hoping it would work for my body. Unlike so many personal trainers I had in the past, the HFF assessment was different. They looked at exactly where my body was weak, strong or unbalanced and developed a specific program just for me!  My weekly my workouts are faster and more efficient and fun than they've ever been and I am stronger than ever! Their guidance has allowed me to continue a high energy, healthy and active lifestyle! I am so grateful for their personal attention, friendship and motivation to consistently take me to the next level!"
-Heather Walker
Advanced Wellness Center
1580 King Avenue
Columbus, Ohio 43212
---
Josh and Christina Murphy DC, A.R.T.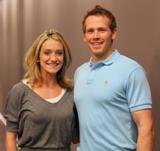 Drs Josh and Christina Murphy opened Murphy Chiropractic in August of 2011. Both Josh and Christina are full body certified Active Release Technique Providers (ART), and have grown their practice to provide the most effective treatment possible for pain relief and injury recovery. Josh is an avid golfer, hockey player and enjoys weight training. Christina is an elite level runner with a host of titles to her name, including the 2012 Cap City Half Marathon and the 2013 Glass City Half Marathon Champions, and Women's Champion of the 2013 Nationwide Children's Hospital Marathon, with a winning time that qualified her to run in the 2016 Olympic Trials in Los Angeles. Josh and Christina are the lucky parents of 2-year-old Charley and are expecting their second in July of 2013.
"Our experience with the Human Form has been nothing but positive. We have patients ask us on a daily basis for referrals to trainers and gyms and we have had tremendous success with Stephen, Michelle, and their staff. The sentiment of "life-changing "has been echoed more than a few times by the clients we share. They have an all-encompassing approach to health, wellness, fitness, and vitality that is unmatched. From assessment to program design, to coaching and facilities, the Human Form is one of the best places in Columbus to achieve your goals. If you are looking to improve any aspect of your life, this is the place to be!"
– Josh Murphy
Murphy Chiropractic and Performance Center
1633 Northwest Blvd.
Columbus, Ohio 43212
---