"I No Longer Assume I Can't Do Something"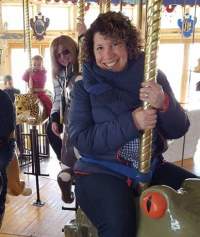 To say that The Human Form has made a difference in my life over this past year is, to put it mildly, an understatement. I came into our initial arrangement with enthusiasm, but it was enveloped in a heavy coating of well-earned skepticism.
I had soooo much weight to lose. Plus, I was saddled with a miserable, decades-long track record of injury and failure – and the meanest, most debilitating voice in my head.
But there was something you said that resonated so deeply with me: Just show up and we'll do the rest. The simplicity of that must have triggered something. I could forget how far I had to go. I could even forget what I needed to struggle through during that next hour (stinkin' split squats). Just drive there and walk in the door.
Hell, even I can do that.
I've mentioned in class some of the difference being a Human Form has made for me. The physical changes, like the weight loss, and the strength to accomplish more in daily life, like hoisting giant bags of dog food. Oh, and the not being in constant pain is pretty nice, too.
But the thing that has been the most profound, I think, is the improvement you can't see. I have confidence in my ability to attempt and master new things. I no longer automatically assume I can't do something. And that voice in my head? Well, I'm doing a much better job of telling her to sit-down-shut-up.
Thank you really isn't enough, but it's all I have. And it's sincere. So thank you.
Mandy Miller
Columbus, OH
---
"It's A No-Brainer; Everyone Should Experience This Place"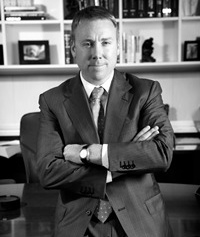 "The Human Form Fitness Team has been instrumental in vastly improving the quality of my life.  I've dropped pounds of body fat, added lean muscle and strength, improved all of my blood panel numbers, and have more energy and overall vitality than I've experienced in 20 years.  This is NOT your typical gym.  Their expertise and precision with assessments, designing workouts and nutrition & lifestyle coaching is truly holistic and the best approach I've ever seen.  The culture there is supportive and welcoming to everyone. It feels like one big family that is pulling for you to live your best life possible.  It's a no-brainer; everyone should experience this place!"
Brad Koffel
Upper Arlington, OH
---
"What I Found Wasn't a Gym; It Was a Community"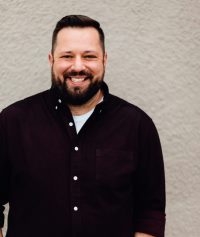 "I came to The Human Form completely broken, inside and out, and they saved me.
Physically, I have a rare birth condition that makes everyday tasks difficult and causes chronic pain throughout my body. Emotionally, I've battled anxiety, depression, disordered eating, and self-image issues since I was a little boy… I was the chubby gay kid who found every way out of gym class. I started yo-yo dieting in 6th grade. And I became obsessed with counting points, calories, and fat grams at an age that would make any parent cringe (including my own).
So when I stepped inside The Human Form in February 2015, it wasn't to get a beach body or to lose a quick twenty pounds; I was on a fight to save my life.
In the beginning, I could barely get up and down from the floor without screaming in pain. My progress was achingly slow, but then about three months in, something happened: I started moving faster, easier, and with less pain. From that point on, good things started to snowball for me.
What I found on Chesapeake Avenue wasn't a gym; it was a community. I met the best physical therapist who gives me additional support for my chronic pain. I met my functional medicine doctor who helped correct a myriad of vitamin and hormone deficiencies and helped fix a years-long gut issue. I met Stephen and Michelle, who offered me kindness, support, and nutrition coaching. And I met James (Jimmy). He's not just my trainer… Jimmy is one of the smartest people I know, and he cares about me more than I can describe in this little paragraph. He's helped me navigate through all the pain—both physical and emotional.
In a little over two years, I've lost 70 pounds and two pants sizes. But for me, it isn't about what I've lost; it's about what I've gained. I've gained the confidence to eat real food and to not be hungry. I've gained the ability to look myself head-on in the mirror for the first time in my life. I've gained the confidence to stop counting anything. I've gained ridiculous amounts of strength in muscles I never knew I had. I've gained back control of my mental health. And most of all—I've gained back my life.
I still have a long way to go in my journey to good health, but I sure am glad I have my friends at The Human Form to be there with me."
Bryant Miller
Columbus, OH
---
"The Real Magic is the Support"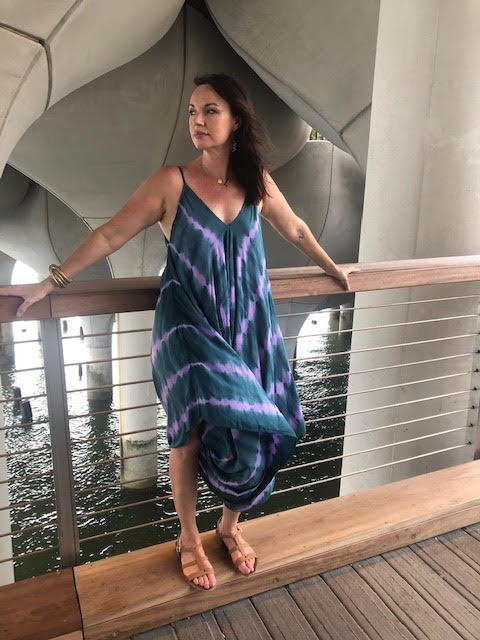 "I joined the Human Form seven years ago, at a point when I had been focusing on my mind and spirit and was ready to incorporate more of my body. I knew I wanted to work with trainers who had a holistic approach to fitness and was ready to invest in a small group personal training gym. Going to big box gyms in the past, left to my own devices, I always felt overwhelmed, confused, and intimidated. Was I supposed to do leg day, did I need to do 30 minutes of cardio (which I hated), am I doing this right? Or attending a group fitness bootcamp class and feeling incapable of keeping up and intimidated to return. Plus, I had a hard time making the commitment to show up. I needed some external accountability.
I was sold after my first day walking into the Human Form and not seeing tons of cardio! But the real magic is the support I've felt. After a thoughtful and thorough assessment, I experienced so much relief having a coach orient me to the workouts the first few days. Coaching me how to feel in my body when I'm using proper form and starting with where I'm at made me feel capable. I love knowing that I can get a complete workout in less than an hour. It's very sustainable. This was my first gym experience where I left a workout actually feeling competent, and looking forward to coming back, rather than dreading it.
Everyone at the Human Form, coaches, and other members, create a community of trust and support. My confidence has increased knowing my coaches always have my back, I can leave my worries at the door, and know they aren't going to ask me to do something that they don't already believe I can do. I've built meaningful friendships, feel stronger in my body, and am so much more knowledgeable about optimizing my health in body, mind, and spirit.
I've learned so much from the coaches, the monthly education boards, group Whole 30 challenges, and additional workshops. My perspective on fitness and wellness has widened and become much clearer. They've become my trusted resources for most of my wellness questions, and when looking for referrals.
If you've felt overwhelmed and confused by all the contradictory info in the fitness and wellness industry, and really want to feel supported in optimizing your health, the Human Form is the place for you."
Lauren Emond
Columbus, OH
---
"HF Fosters A Sense Of Community And Belonging"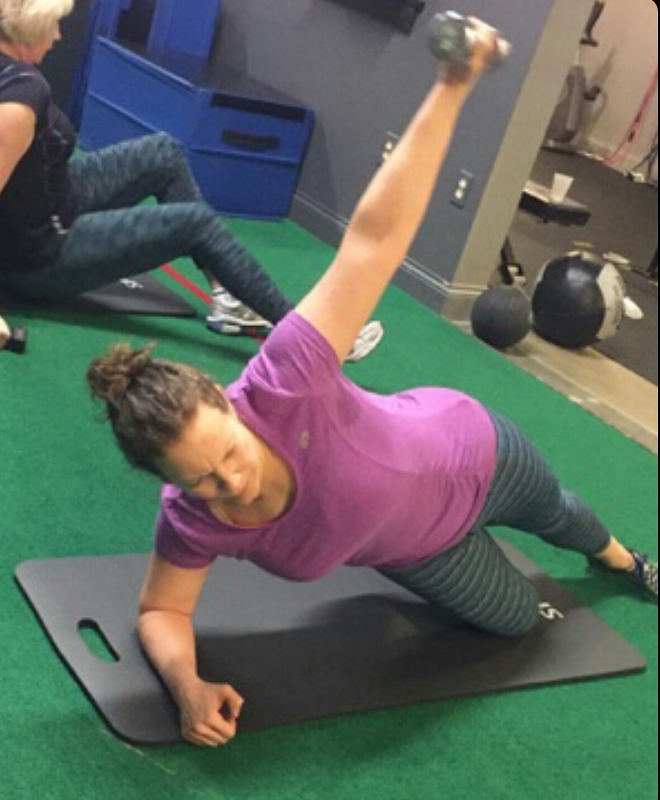 "It came down to one decision.  Do I open the door with the Human Form logo prominently displayed at eye level or do I walk back to my car and drive home?
Spoiler alert: I opened the door.
I've been doing yoga since my early twenties and my bike was my mode of transportation and form of recreation for the same length of time.  So I considered myself in pretty good shape, but I wasn't exactly happy with life or my physical abilities.  I joined HFF to get stronger and to change my body composition.
Some people might join a gym and then comment on the inches gained or lost, improved posture, or the number of squats they can do in 20 seconds; while I have seen inches go and my has posture improved, I think the most significant changes for me haven't been physical.
Since joining HF in August and making the commitment to working out three days a week, my depression has become much more manageable.  So much so that I decided to use exercise, diet, self-care, talk therapy and a light box to help manage the lows and (with the approval of my therapist) I am no longer reliant on antidepressants.
Furthermore, I feel like the environment at HF fosters a sense of community and belonging. The knowledgeable and personable coaches keep me wanting to come back and the members are friendly, funny, and welcoming.  I even met one of my close friends here (Hey, Chicken!)
But beyond this gym family, HF and functional strength training have given me a tremendous feeling of confidence that creeps into all aspects of my life and has helped me cope with work, life, and even the aforementioned depression.
So if you're looking for motivation it comes down to one decision.  Are you going to open the HFF door and choose this adventure?"
Maria Vianello
Columbus, OH
---
"Unfailingly caring, nurturing, and supportive…"
"I stumbled across The Human Form on social media in fall 2018 and felt an immediate sense of familiarity, safety, and care. I chalk it up to serendipity. I believe the universe gives us what we need when we need it. And, wow, have I needed The Human Form.
Except when I am sleeping (and sometimes even then), my time is not entirely my own. From the time I wake up until I go to sleep, I'm working in service to someone else, whether it's my family or my business clients. I know a lot of people—especially working moms—can relate to this. So, unless I am sick or traveling, I'm in this gym religiously three times a week, because my time here is a sacred, nonnegotiable gift to my body and mind.
I am here to set new boundaries, expand them, and discover what's on the other side. I'm here to learn what my body can do and to thank my body for its hard work. Often, during a tough Saturday class or a challenging closer, I'll ask myself, "What do you have left to give?" It's the greatest feeling, knowing I showed up for my session here, having left everyone and everything else outside the building for the better part of an hour, and I gave myself everything I had to give. In return, the coaches at The Human Form are unfailingly caring, nurturing, and supportive. I've been here through running injuries, a long COVID-19 recovery, and with chronic limited mobility in my left hand. None of that has held me back.
My family and I are preparing to move to Oslo, Norway, for the 2022–2023 academic year, and I get verklempt thinking about leaving The Human Form for these months. This is so much more than a place to sweat. It's been a site of community and incredible personal growth, and it will be one of the first places I return when we come home."
Kristen Braumoeller
Columbus, OH
---
"HF is For People Who Never Enjoyed Working Out."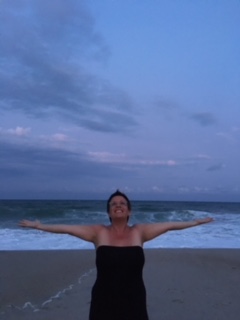 How long have you been a HF member?
I joined in November 2016. Seriously one of the best decisions I have made for my well-being.
Help us get to know you – tell us a little about yourself!
I have lived in Columbus for 30 years. I grew up, in Cleveland, from a family where intellect was more valued then working out. My brother is the only person who has worked forEVER in my immediate family – it wasn't a thing. I have made my home, in Clintonville, with my husband, Jay, for 16 years along with our super chilled out greyhound, Sara.  My life is totally rich. I have awesome friends, meaningful work, and volunteer projects, as well as, the opportunity to travel exploring interesting places.
Why did you join The Human Form?
I work in elder and end of life care. My deepest desire is: being the strongest and most stable 80-year-old on the planet. Folks who worked out all their life, in my place of business, enjoy a very good quality of life in mind, body, and spirit.
What has changed since you started with us?
A lot! I started out simply wanting to do the very basics of working out, and THEN results starting happening to my body, like I have muscles in my core; my arms are no longer flapping in the wind and I'm stable as well as strong. Now, it's all about challenging myself, in big and little ways because it is FUN. 
Why should others join the party?
HFis for people who never enjoyed working out like me. This is place where you will get individual instruction, encouragement, and results, if you are willing to put in the time and be patient.
What is the single most valuable things you have gained by being a member of The Human Form community?
Working out is fun! Working out in a supportive community is valuable because it encourages me to show up. As Jeff says, "Lori, you are stronger then you think." This little mantra has trickled into all areas of my life, which is invaluable.
Lori Moffett
Columbus, OH
---
"They Aren't Just a Gym – They Are Life-Changers"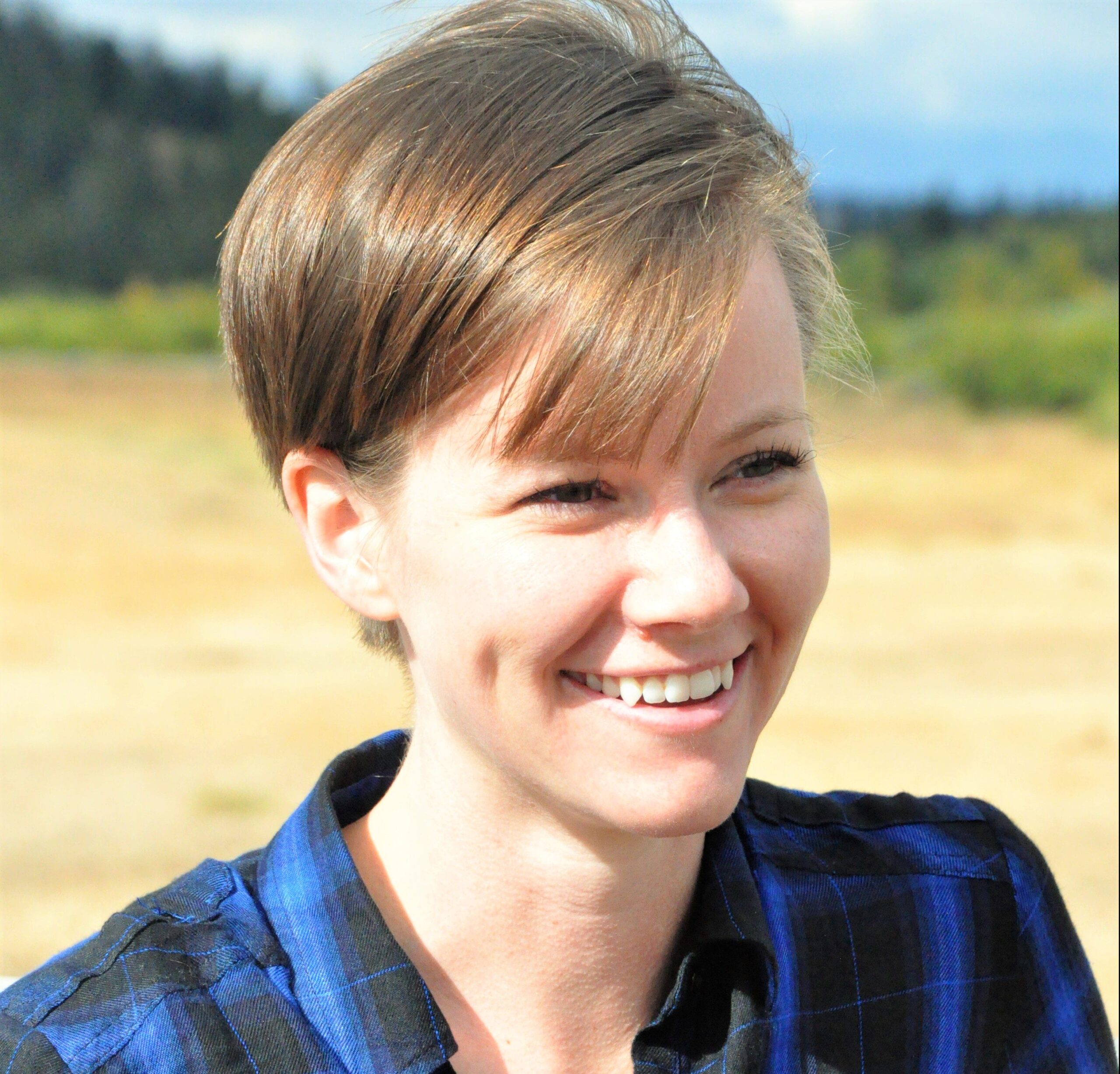 The first time I attempted to come into HF for a follow-up visit with Michelle in September 2017, I called Stephen and told him I couldn't make it in and would need to reschedule.  I didn't give any details, but what I really wanted to say was that my life was falling apart, and I had no idea how to stop it.  I had just experienced a series of massive panics attacks (something I had never experienced before in my life, so I didn't fully realize that's what was happening) in the days prior that literally left me on the floor of my office and my apartment gasping for air.  It was like a bomb had gone off in my life and all I had left to show for it was rubble.
The second time I attempted to come into HF for the original appointment I rescheduled, I called Michelle and told her I couldn't make it in and would need to reschedule yet again. No panic attacks this time, but I was presently sitting in the ER with a neck brace on, waiting to see the doctor after a head-on collision with another car.  I'm sure Stephen and Michelle were starting to think I was just BS-ing them. I promised them I wasn't and swore that I would make it in – someday. It wouldn't be until March 2018 I finally made good on my promise.
To say that Stephen, Michelle, James and the entire HF 'family' have changed my life might be an understatement.  This past year and a half have maybe been the healthiest I've physically ever been in my life.  I had a longstanding history of low back problems, including a herniated disc, and this is the longest I've ever gone without any injuries. (Minus a slight hiccup in January 2019 that involved a lot of tears. Just ask James.) Whole30 has now become a lifestyle (except for those deep-fried Buckeyes I may or may not have indulged in at the fair) instead of a pipe dream, which has essentially caused my anxiety symptoms to vanish and generally just made me feel amazing, mentally and physically.  All the scattered bits and pieces of me that were once on the floor are slowly being put back together.  And I am indebted to HF for being there to help me pick up those pieces.
They aren't just a gym – they are life-changers.
Courtney Yantes
Columbus, OH
---
"Not Only Do I Look And Feel Better… I Think Differently"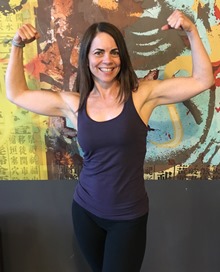 "To say that Human Form Fitness has changed me is an understatement.  Not only do I look and feel better… I also THINK differently.
My body composition, shape, and fitness level have improved and my pain has decreased, but I also have a new attitude about exercise, nutrition, and myself.  I really, truly love working out and I have a positive body image for the first time in years. I never thought I'd be that person. I honestly didn't expect to reach the achievements I have, let alone reach them in 5 months.
The team at HF has made it surprisingly easy. They truly customize every workout for every participant, giving individual attention as needed. Their level of knowledge and expertise, their support, and the positive atmosphere they cultivate in their studio has enabled me to change in an effective, sustainable way.
Becoming a member at HF is the best thing I've ever done for myself, and I couldn't be happier with the results."
Kim Murphy
Columbus, OH
---
"Makes Coming To The Gym More Enjoyable"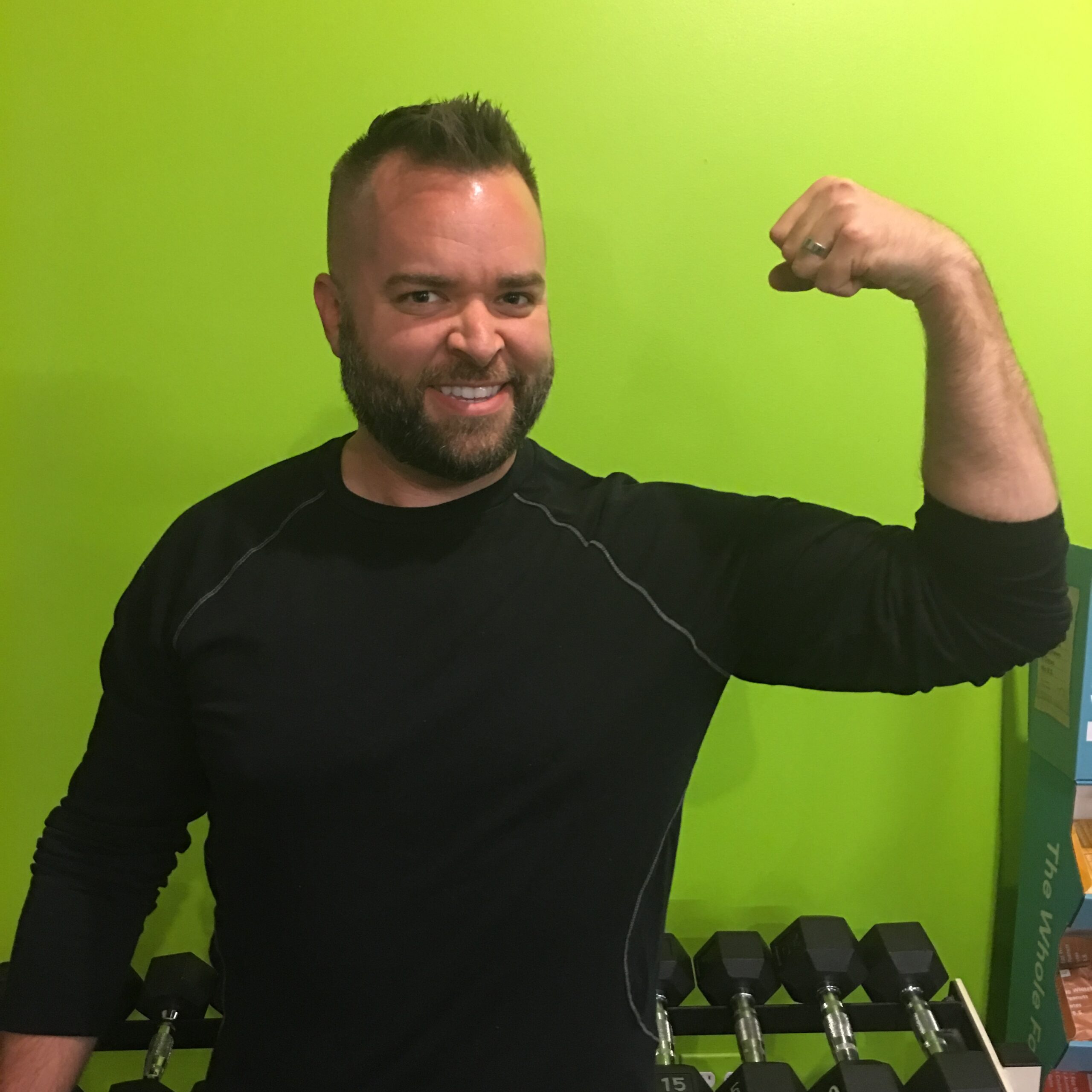 "I've been at The Human Form for just over three months and the difference it has made in my life has been incredible! I feel better, have more energy, fit into clothes that I haven't in years and I've gained so much confidence and a better respect for my body.
Additionally, I've lost 15 pounds of fat and gained 6 pounds of muscle.
I wish I could pinpoint the one thing that makes this place works so well, but it's a combination of factors. The coaches are so supportive and helpful in pushing me toward my goals and helping me prevent injury. They know just how far to challenge me. The community of people that work out here makes coming to the gym more enjoyable than I've ever experienced anywhere. Each of us comes with our own abilities, strengths and challenges – somehow, the coaches are able to work with all of that even when we are mixed together in either small groups or the weekend circuit training. It's so fantastic!
I'm so grateful to have been introduced to The Human Form and I look forward to making even bigger strides towards better health!"
Scott Elder
Columbus, OH
---
"From The Moment I Arrived At HF, I Had Hope"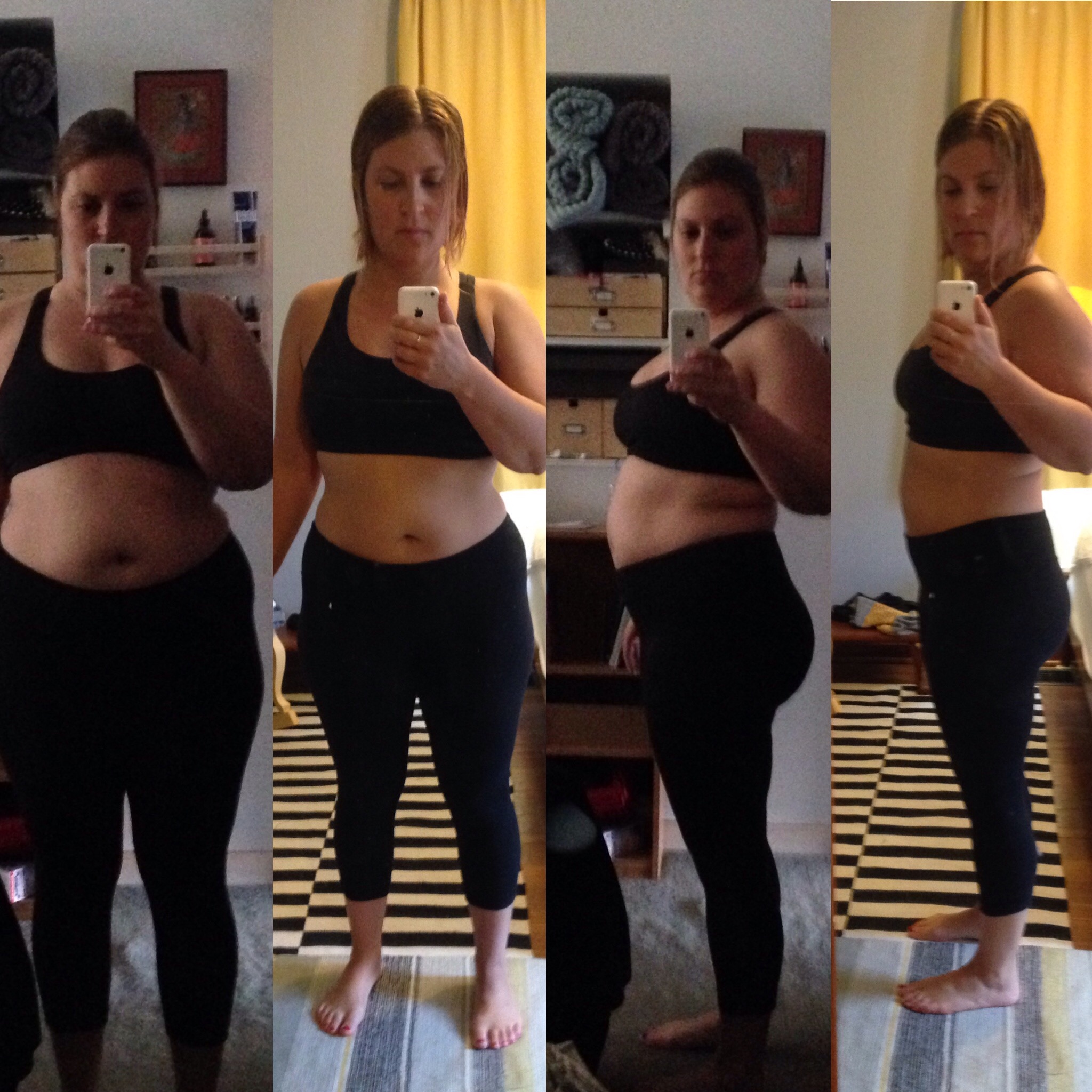 This past year has been a journey of transformation and The Human Form has been with me all along the way. From the moment I arrived at HF, I had hope. Hope that I could feel healthy and happy again.
My workouts became the foundation that kept me going when I ended a 13-year marriage. They grounded me in a semblance of routine, provided an outlet for stress relief, and kept nutritious food choices at the top of my mind. They made me feel powerful and strong because they were designed for my fitness level; I never felt like I couldn't do something.
Stephen, Michelle, and all the coaches took the time to get to know me and kept a close eye on supporting my progress. Now every time I do a new exercise, one that I never thought I'd be doing, I think back to my first few weeks at the gym and how far I've come. I just keep showing up and doing what they tell me (but I'm always trying to get out of doing the bike) and I've created amazing results.
Over the past year, I've lost 26 pounds of body fat (down 7.5%!), gained near-perfect posture, and greatly reduced back pain. I'm so grateful that I found The Human Form.
Michell Domke
Columbus, OH
---
"Feared My Career Might Be Ruined"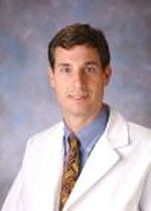 When I first consulted with with The Human Form, my neck pain and low back pain were chronic, getting worse, and limiting my ability to work and play. Additionally, my concern was these issues would shorten or even ruin my career as a surgeon.
After working with their corrective exercise program, at this point, for the first time in over a decade I have NO neck or back pain. I feel no limitations in my physical activities, and I don't have a fear that my career will be ruined. The most impressive part is the individual nature of their program design. Instead of the "cookie-cutter" approach to wellness, the appropriate information was gathered to understand the nature of my problem, the realities of my life, and only then did they developed the individual plan that would work for me.
Mark Galantowicz, M.D.
Columbus, OH
---
"The Results have been incredible"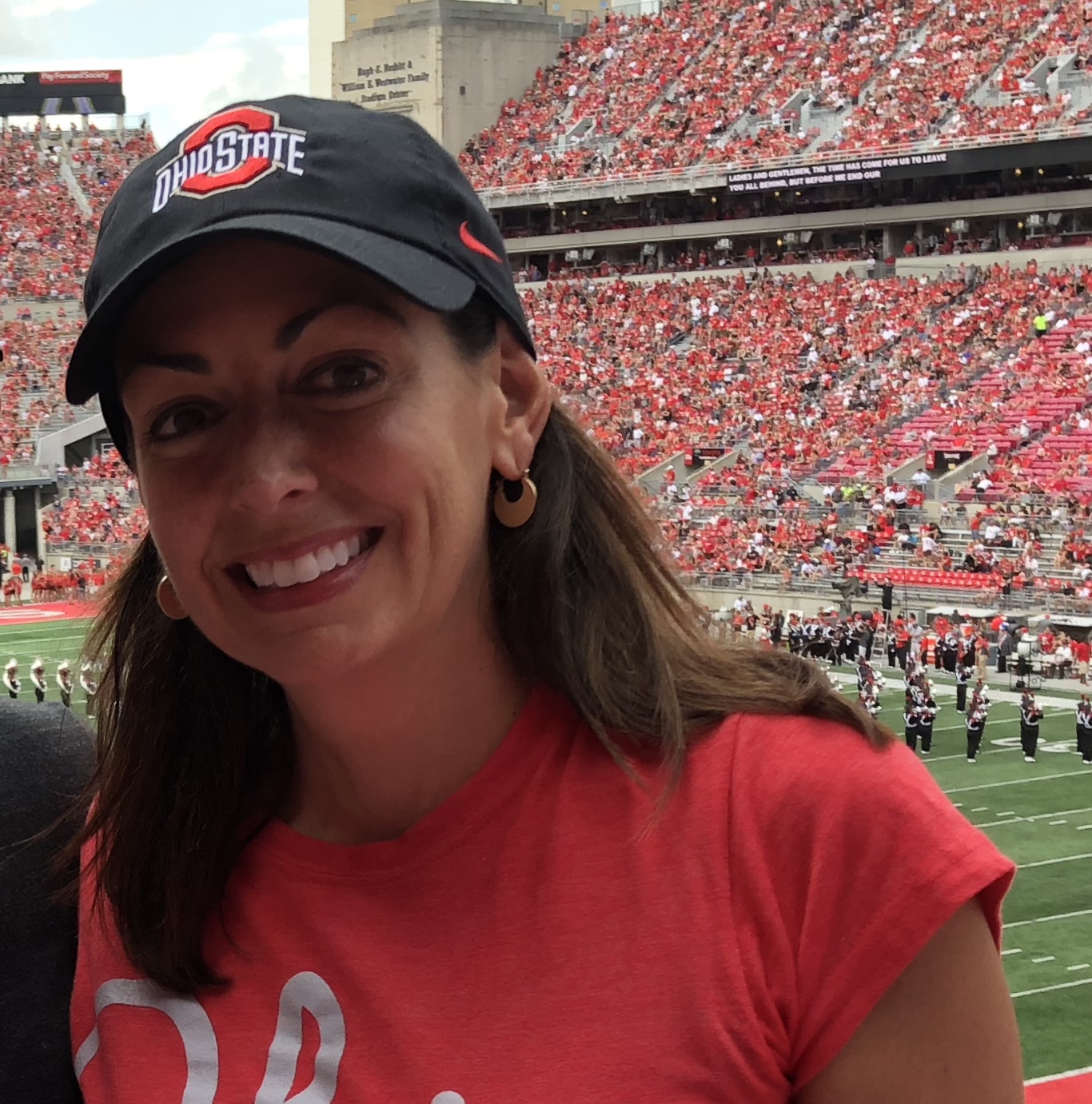 I joined the Human Form eight months ago, in March of 2021.  The results I've had in that short amount of time have been incredible.  I feel amazing, my clothes fit better, I've built muscle mass, and I can't believe how strong my body has become.
I'm a Columbus native and I live in Grandview with my husband Steve and our two dogs.  Some of my favorite things are watching the OSU Buckeyes or the Columbus Blue Jackets or spending time with family and friends.
Fitness and playing sports have always been an important part of my life. Over the last 10 years, I had been mainly running and doing cardio-focused workouts.  As I got later into my 40's I noticed that I started carrying extra weight around my middle, even with exercising every day and a fairly healthy diet.  In my mind I thought I was fairly fit, but I was definitely missing a big part of the puzzle.  I was doing some online workouts during COVID, and I was surprised that I couldn't get through most of the core and upper body workouts because I was so weak! At that point I knew it was time to focus on strength training.
I did a quick internet search and found the Human Form web site.  I was both excited and impressed when I read about the functional training philosophy of the gym and saw the credentials of Stephen, Michelle and all the trainers.
Until I started the program and saw the results from my training, I don't think I fully understood how important weight training really is for everyone.  Not only do all my clothes finally fit, but I also feel healthier and stronger than I have in years.  I recently ran a race and was surprised at how great I felt the next day (no sore legs!).  I also can't believe how long I can hold a plank (and so many different variations of planks!), and the heavy weights that I can now lift!
The trainers are all amazing and they each push me in their own way, all while ensuring my form is perfect.  The small group workouts ensure you get plenty of attention but also make it fun by working out with others (except when the trainers make me do burpees).  I am truly amazed at the results I've seen in this short amount of time.  I'm so glad I found Human Form!
Jenny Papineau
Columbus, OH
---
"HF Is Nothing Short Of Magical"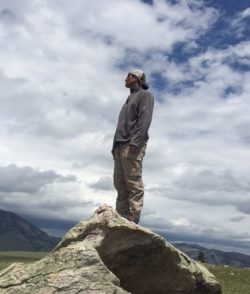 For many, many years I fought with all my might to NOT join a "Gym". I was a runner and that is all I thought I needed to take care of my body.  Also, there was NO way that I was going to go to a "Big Box" Gym and try to figure out what I was doing all on my own.  As the years caught up with me, I found my body falling apart from focusing on one activity.
I think it was a Tuesday morning when at 45, I did my morning "Crawl" out of bed with aches and pains throughout my entire body that I finally picked up the phone and told Stephen I wanted to change my life.
It took less than 5 minutes with Stephen for me to realize that HF was the place where I wanted to change my attitude, my reluctance for new experiences and the way I felt about my body. I am fairly confident that I peppered him with no less than 100 questions during our initial assessment. He was probably thinking "What did I get myself into!?"   The answers he gave me actually made sense!  I was IMMEDIATELY hooked.  I wanted to go… full speed ahead.
I remember going through the results of my initial analysis with Stephen and quickly realized that this was going to be a journey and not a sprint.  We discussed my goals and set up a plan that would be challenging for me, yet structured in a way where I wouldn't kill myself in the process.
I'll never forget looking at the progress I made in just the first 12 weeks.  I had transformed my entire body. My flexibility, my posture, my body fat, my energy levels; ALL of them had changed dramatically.
HF – The facilities, the people, the other members, the culture; all of these are second to none.  I wish everyone had the ability to just give it a try. I am so incredibly impressed with what Michelle, Stephen, James, and the gang have created…..it's nothing short of magical.
Jamie Baird
Columbus, OH
---
The Joy of Functional Fitness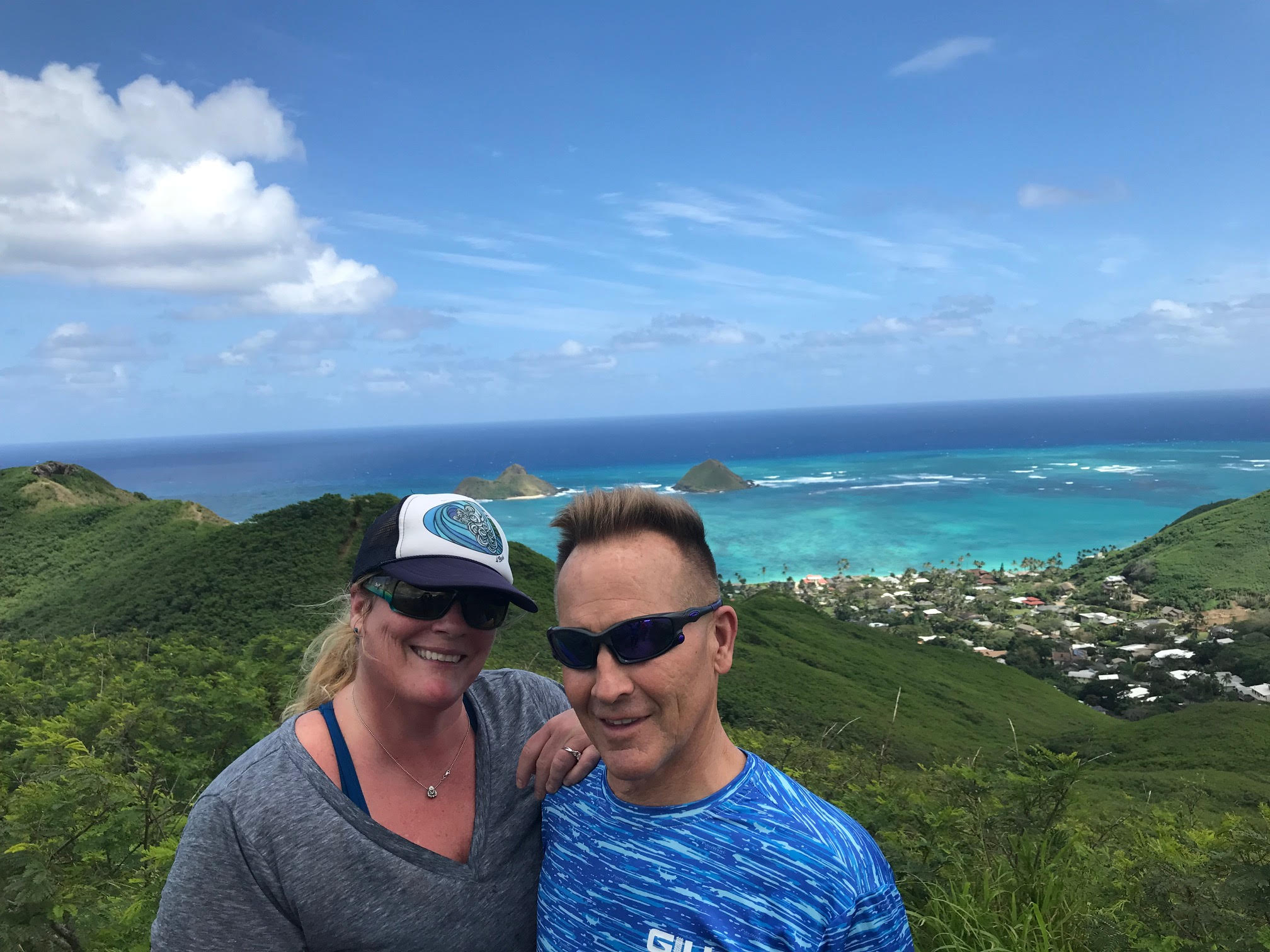 If you are reading this message, you are either one of my fellow "Human Formers" or someone who is considering joining our fitness community.   My story is not about a dramatic overnight transformation – my journey with Human Form has lasted an amazing 17+ years.  
What does Human Form mean to me?  At age 55, my body does amazing things for me.  Its strong, it's pain-free (most of the time) and it allows me to pursue the active lifestyle that my husband Todd (also a Human Former) and I love.  
My personal goal is to maintain the ability to be physically active in the decades to come.  For me, that means comfortably taking long beach walks and hikes in beautiful places, swimming, paddling, scuba diving and adventure travel.  Nothing dramatic or heroic but the ability to relax, enjoy the world and count on my body to be there for me when I need it. 
In my work life, Human Form workouts help me manage stress and bring the energy and focus to a job I love.  I work out three times a week in small group classes and join the Saturday Evolution class (which is fantastic).   When I travel Human Form goes with me. Michelle has made some fabulous travel workouts that I can complete using just a TRX and a palm tree (which are some of my favorites).  I also love my fellow "Human Formers" and the welcoming community that I work out with each week. We genuinely care about each other and celebrate fitness (and personal) successes both large and small.  This is really a special place.  
Thankfully I don't live with any significant medical problem but chronic issues with my knees could have side-lined me long-ago.  Thanks to Human Form, I've incorporated personalized stretching, balance and strength work into my workouts to keep my knees flexible, functional and pain-free.  When knee pain does flare up, Human Form steps in to adapt my workout and still build power and mobility. It feels wonderful to have a strong, pain-free body. It's also wonderful to have reached an age where I clearly understand my motivations and what's important to me in the long-haul.  
I've known Michelle and Stephen Ladd for nearly two decades.  I met them when they were two passionate, brilliant fitness coaches who had a wonderful idea; create a fitness studio built around personalized attention and a focus on functional fitness.   They and their amazingly talented team of trainers have guided me through my fitness journey with a personalized approach that has meant so much. Human Form has been there for me through tough emotional points in my life, injuries (a torn Achilles Tendon in 2016) and so much more.  What I love about the entire Human Form team is their passion for life-long learning. They are constantly reading, studying and gaining new insights on every aspect of mind, body and spirit. If you have a problem, they are the "MacGyver's" of fitness. They will work with you and they never give up on you!
So that's my story – no dramatic turn-around or "reveal", just a "Functional, Happy Human" squeezing the stuffin's out of this wonderful life.  Sound good to you? Me too! 
---
"It Has Changed My Life"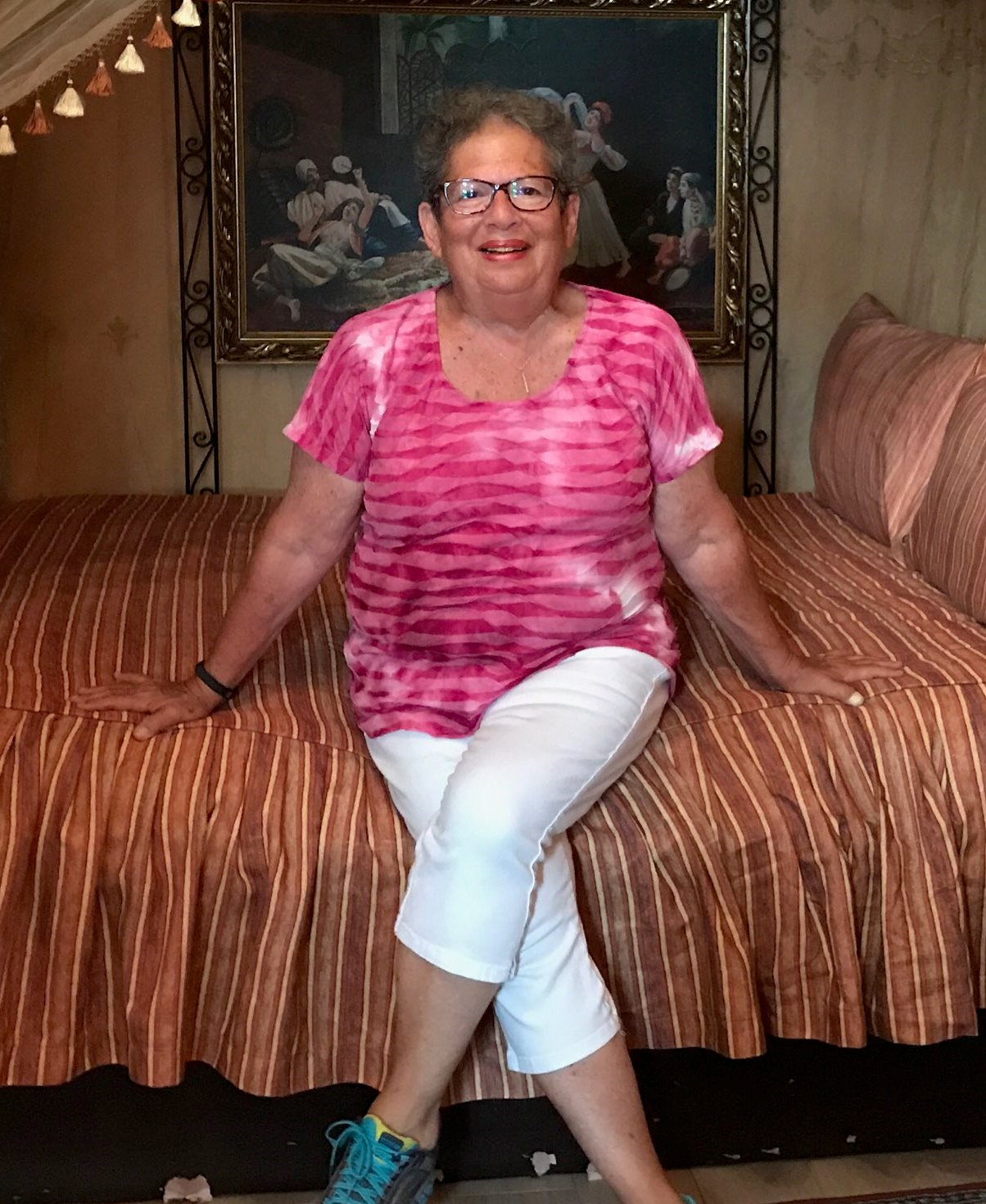 "Exercise? Me? Never!! Oh a few trips to the YWCA riding a cycle for 30 minutes, bored out of my mind. Then my friend Mandy Miller told me about Human Form and how it had changed her life – she lost weight, gained strength and found a new lifestyle.
Huh? Me? My birth certificate says I'm 76 (and a half!) even though my head tells me I'm 30! My body was also that of an elder! It's too late for me, I'm too old.
"Give it a try!" said Mandy.
So I did.
Well, it has changed my life. The biggest change came after around 4 months when I realized my blood sugar was getting too low. I'd been on insulin for about 10 years. Doc said lower the dose – well I lowered it so much that I no longer take it! Doc says I'm still diabetic but my fat which stores insulin has decreased and I've added muscle which improves my sugar – Yeah!!
And I'm addicted to exercise at Human Form. Why? I think the biggest reason is the personal approach taken by the wonderful staff. My knee hurts? Well, kneel on a cushion. Back hurts with squats, try it this way. Shoulder not working, well let's do this. They know all my aches and pains and they make it possible for me to do the exercises that have changed my life physically and mentally.
I've been going for almost 9 months and have only missed classes when I was out of the country. Sure, there are mornings that I wake up and think I don't want to go to class. But I do. And am always so glad that I did!
Another benefit is the introduction to healthy eating through the Whole 30 program. My attitude toward food has totally changed and it's amazing how much I don't miss the foods I thought I could never give up – like bagels! I've lost 15 pounds since I started Human Form and my new attitude toward food is something I would never have believed I could attain. Cholesterol, triglycerides, A1C and more – all within normal range. My Doc is as amazed as I am!
I tell all my friends that you're never too old to get rid of bad habits and develop good ones. And thanks to Human Form, that's exactly what's happened to me!!"
Marian Harris
Columbus, OH
---
"We Support And Encourage Each Other"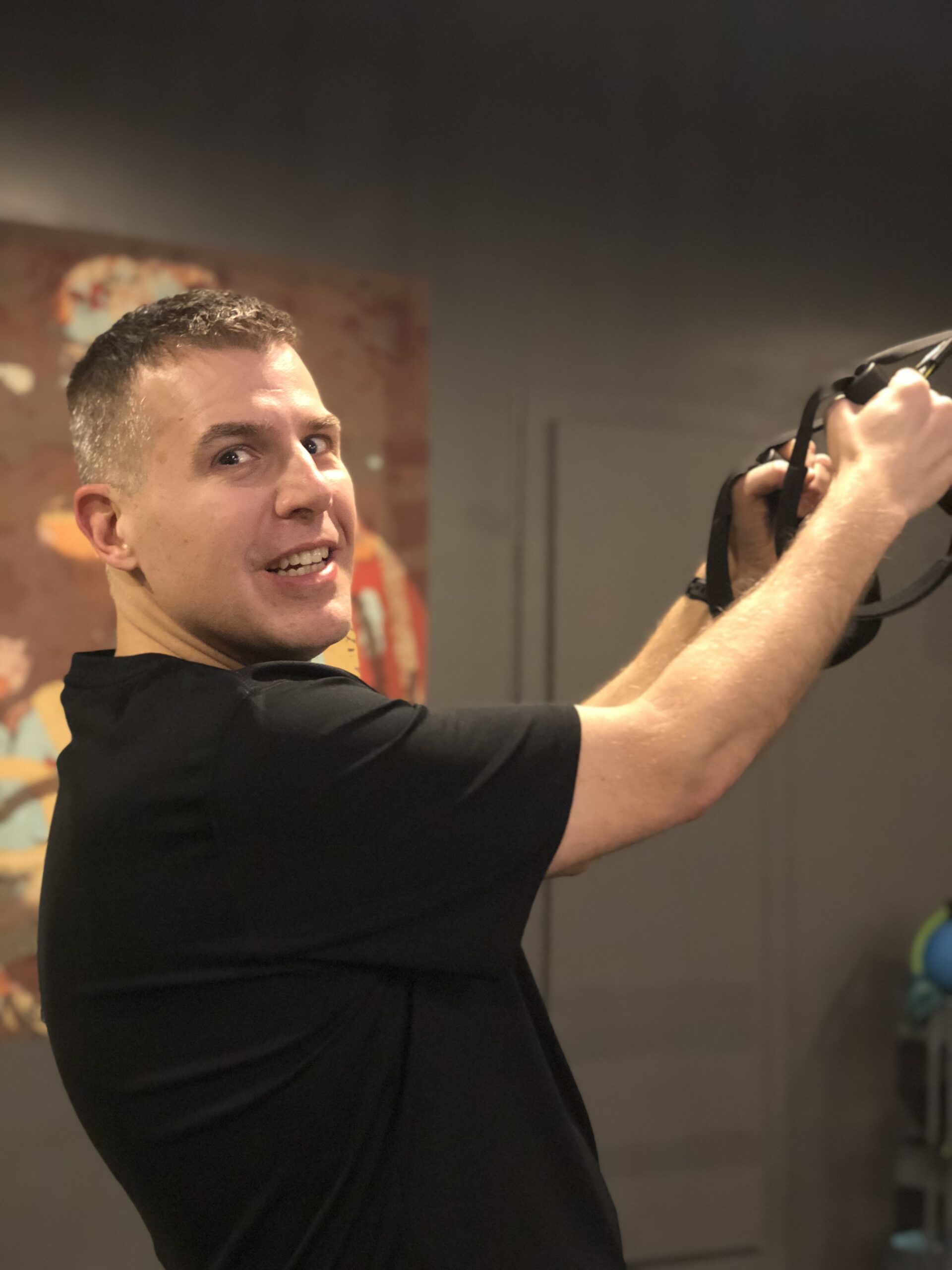 The journey that led me to the Human Form began in 2016. On March 17, 2016, I was diagnosed with stage IV non-Hodgkin's lymphoma as a result of breaking my arm. Over the next several months I went through Chemotherapy and Radiation treatments. The treatments took a toll on my body.
Nearing the end of treatment I noticed a friend, Scott Elder was always checking into the Human Form. I reached out to him and inquired about the gym. Scott shared his progress on Facebook. He encouraged me to contact the owners Stephen and Michelle.
In October of 2016, I met with Stephen. He took the time to go through my medical background, assess my overall strength, and discuss my goals. I purchased a 14-day trial membership and started my new path to mental and physical improvement.
Immediately, I noticed the genuine culture at the Human Form. Everyone from the owners to coaches and members encouraged and supported me. I felt like a person instead of a number at a regular gym.
The coaches would model the exercise and challenge me at the appropriate level. They also differentiate the exercise as needed for each member. I felt at home at the Human Form and moved from a trial member to a full member. It was one of the best decisions.
Since being a member I've made many gains in my physical and mental well-being. I added lean muscle and improved my strength in my broken arm. I also developed friendships with fellow members beyond the gym. We support and encourage each other. Each day I go to class the coaches challenge me more and more.
After attending the Cancer Wellness program at Riverside Hospital, I learned the importance of incorporating a balance of good eating habits and exercise for reducing the risks of cancer. The Human Form embodies this belief. They have helped me become a stronger person physically and emotionally. It is never too late to begin a healthy journey. The Human Form will help you map out a path.
Steve Rozeski
Columbus, OH
---
"Truly A Community Of Friends Supporting Each Other"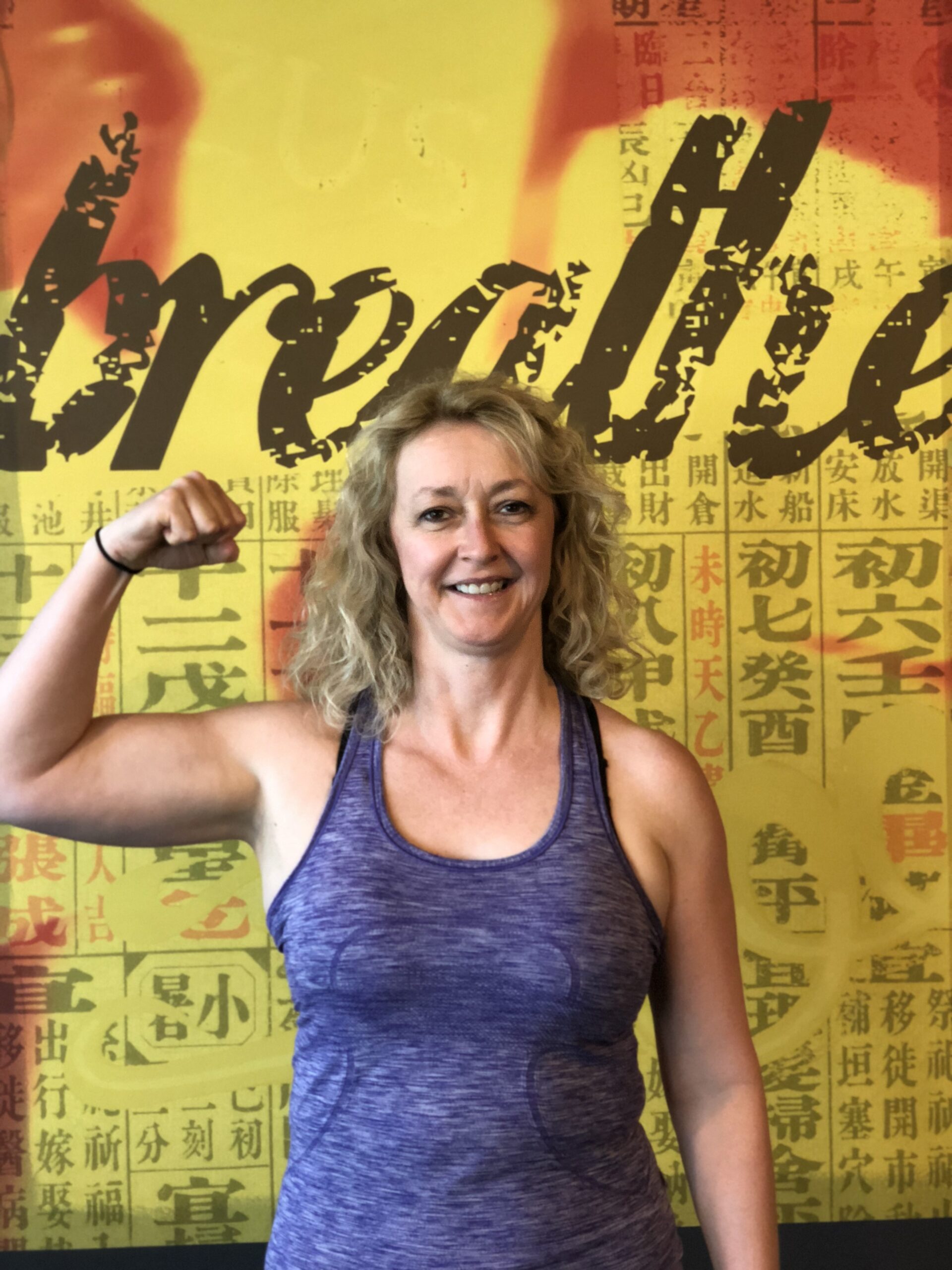 I have been a member of The Human Form for almost 1.5 yrs. In the past, I had participated in boxing, boot camp style classes and weightlifting. I considered the form I had been taught pretty good. Then I fell down the stairs in my house and fractured my right scapula. I did not exercise for 4 months. When it was time to return, I knew I was going to need help with my shoulder to get back to where I was.
My friend, Scott Elder, kept posting about a gym called HF and it sure made a difference for him. I talked to Scott, did some research and decided to check it out. Stephen did my very thorough assessment and set me on my journey.
All I can say is this is the best gym I have worked out in. The coaches really get to know you and are interested in you and your goals. My shoulder improved in no time. I also learned no other gyms I had been to before know exercise form as well as the coaches at HF. The other thing I noticed right away is that HF is truly a community of friends supporting each other. One of the best parts of my days is my class at HF.
Thank you to Stephen, Michelle, and all the coaches!
Diana Donati
Columbus, OH
---
"I Love The Time I Spend At HF"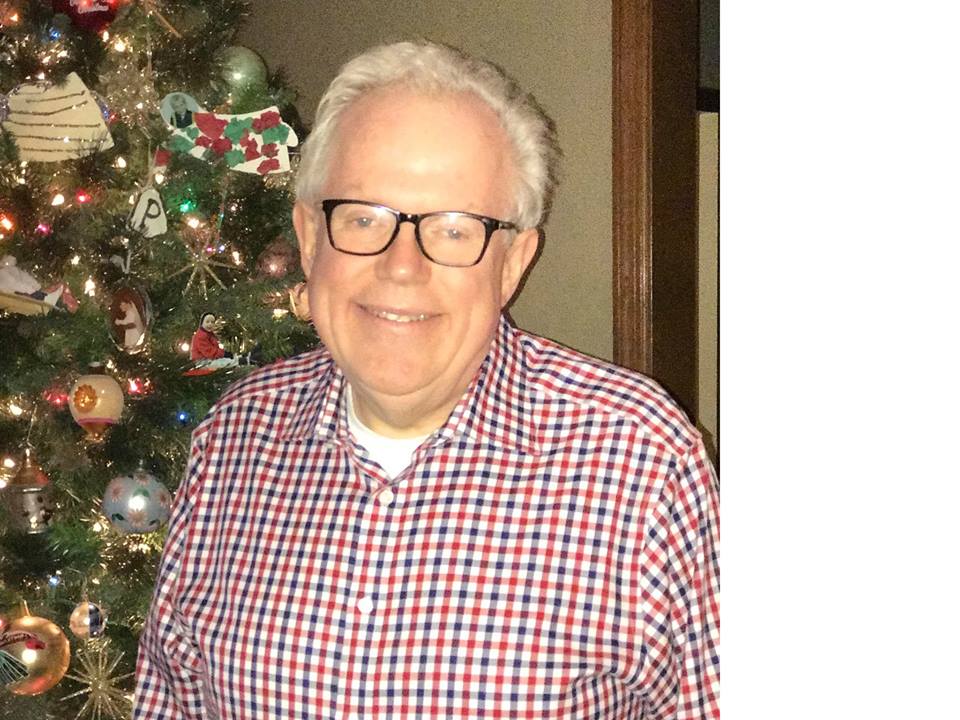 In January 2017 I was significantly overweight, on medication for high cholesterol, and had an A1C that was creeping toward "pre-diabetic" range. Frankly, it was the result of a journey that started with me wearing "Husky" sized jeans as a kid and continued, with a few brief detours of fitness, into the land of 2X and 3X sizes, ice cream every night and huffing and puffing if I climbed the three flights of stairs to my office.
In the end, good old-fashioned vanity got me off the couch and into the gym. My daughter is getting married next year and visions of that walk down the aisle flooded my mind. Now I know people will be looking at her not me. But there will be a million pictures and I swore I wouldn't be the answer to the question "who's the fat guy next to that beautiful bride."
In the luckiest bit of random social media searching, I found HF on Yelp (I think that might make this Baby Boomer an honorary Millennial). I still remember talking to Stephen on the phone and after hearing him explain the small group philosophy I asked him "how can I, an out of shape 57-year-old man, be in the same class with 2 or 3 people in their 20's or 30's who may be in great shape?"
"Trust me," he said. "We make it work." It turned out lesson number one was "trust Stephen."
From the minute I walked into HF I felt something special and unique (well almost the first minute…John Kadlic yelled hello to me when I walked in and I've never liked John so that was annoying). Looking back on it, Stephen, Michelle, Jimmy, and Jeff were all pretty gentle with me in those early days. They clearly could tell how out of shape I was and their first concern was that I didn't injure myself. But they never made it feel like they were "babying" me. What I felt was challenged, encouraged, motivated and frankly, cared for.
In the months that have followed, it has only got better. Michelle and Haleigh have offered invaluable nutritional guidance. James, Jeff, Cameron, and Haleigh have continued to push and prod me in every workout. But it's done without an ounce of the loud, macho, "no pain, no gain" nonsense you see and hear at other gyms. What they do is get to know you, your strengths and weaknesses and your personality so they find a way to always help you do the most that YOU are capable of doing.
And their approach has paid off. In 11 months I've lost nearly 60 pounds. I've developed muscle mass I didn't have when I was in my 20's. I'm no longer on cholesterol medication and my numbers are better than they were when I was on it. I don't cringe when I see how I look in my clothes these days. And the best part is I love – I mean truly love – the time I spend at HF every week. I look forward to it and miss it if work or family obligations get in the way.
I haven't completed the journey I started 11 months ago. But I'm enthused about what lies ahead for me. I'm looking forward to doing the work and enjoying the results. With all my new found friends at Human Form. People may not ask "who's the skinny guy next to that beautiful bride?" But I know "fat guy" won't be an option either. And that makes me pretty damn happy.
Pat Smith
Columbus, OH
---
"There's Definitely Something Special Here"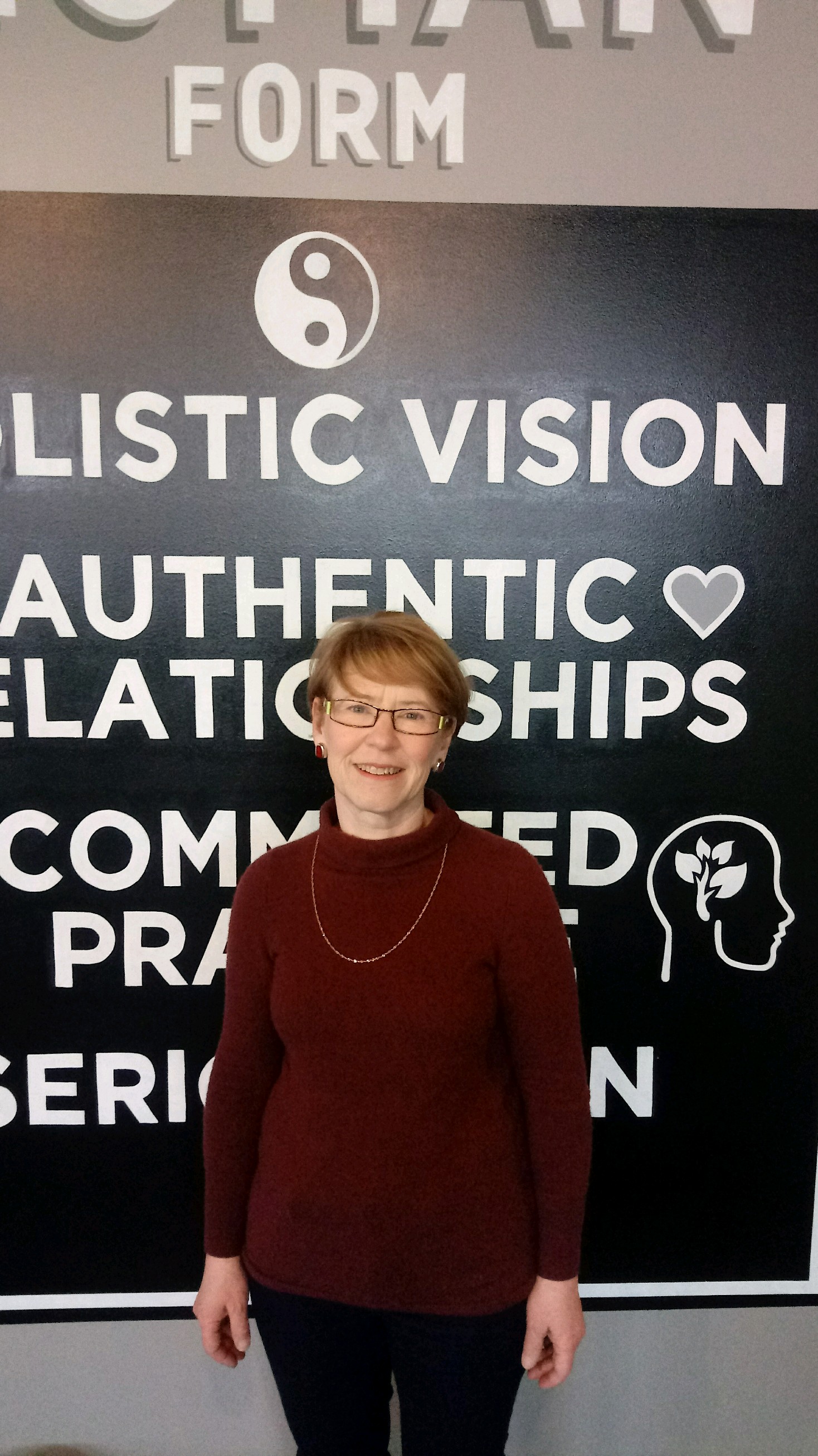 "I'm allergic to exercise…. Seriously!
I developed a health condition a few years ago which leads to hives and crushing fatigue when I get too hot or push the cardio too hard. But given complex health issues, I knew I needed to reintroduce exercise into my life, build strength, improve my posture and lose weight to stay healthy and energetic. Human Form has been the ideal place to help accomplish all my goals. I found Human Form through James (I was searching the web for people trained in Postural Restoration). Initially, in the fall of 2017, I struggled to even attend once a week, but everyone kept encouraging me. Now I'm often there three times a week, and I'm doing more and more. The knowledgeable and kind trainers have kept me on track and supported me in the frustrating process of going two steps forward and one step back. The structure and community provided by classes, alongside customization of the program to each individual (like personal training) gave me the perfect framework to start the process and stay committed.
By spring I began to adjust my diet as well. Over the past year I've lost 50 pounds (12 more to go), and gained energy, stamina and self-confidence – it's great! I truly feel like a different person. It's like I've recovered my 30-year old self J. I love the community here and look forward to my classes now. And as I look at the stronger and more advanced members exercising, I look forward to the potential I have still to realize. I've exercised many places in the past, but there's definitely something special here."
Laurel
Columbus, OH
---
"Feeling More Confident in the World is Priceless!
My name is Lisa Feck. I live in Upper Arlington with my husband, Chris, and Australian Shepherd, Taz. I am the proud mother of two adult "kids" whom I adore. My background is in human nutrition with a focus on international nutrition & public health. I love to cook, bake, travel, hike, read and enjoy a glass of wine.
I discovered The Human Form one year ago through the recommendation of a friend, Karen Bell. The pandemic was easing up and the gym where I had belonged had closed its doors. After 19 months of walks, stretching and attempting to work out at home I was craving a new experience. I had always been disciplined about getting exercise but often found myself falling into the rut of repeating the same movements for months at a time. I had resisted group classes because of schedule constraints. I had worked with a couple of trainers over the years and they were fine but not inspirational. I did not know how to elevate my workouts without injuring myself.
I can happily say that has all changed now! Thank you to Jeff, Jade, Pat, Lauren and Michelle for all of your instruction, guidance, patience and encouragement. I have learned so much in the past year. I've come a long way in learning how to work with and strengthen my body. Prior to coming to The Human Form I did not know how to properly engage my core and I was new to using weights, TRXs and the stability and medicine balls. At each class I feel physically challenged and mentally engaged by the variety in the workouts. I am amazed by the continued modifications that are tailored to further stretch each one of us. I am inspired by my fellow classmates as we are all learning together. The environment has always been welcoming and supportive.
I am definitely physically stronger than I was a year ago, particularly in my upper body. The last time I was on an airplane a fellow passenger commented on how easily it appeared for me (a woman of a certain age!) to place my carry-on in the overhead compartment. All of those "Farmer Carries" and "Sled Pushes" have obviously been my friends! Overall, I am more confident in my body and that extends most importantly to feeling more confident in the world. The value of that is priceless! I highly recommend the training and group experience of The Human Form to everyone. Amen!
Lisa Feck
Upper Arlington, OH
---
"It's More Than A Gym, It's An HF Family!"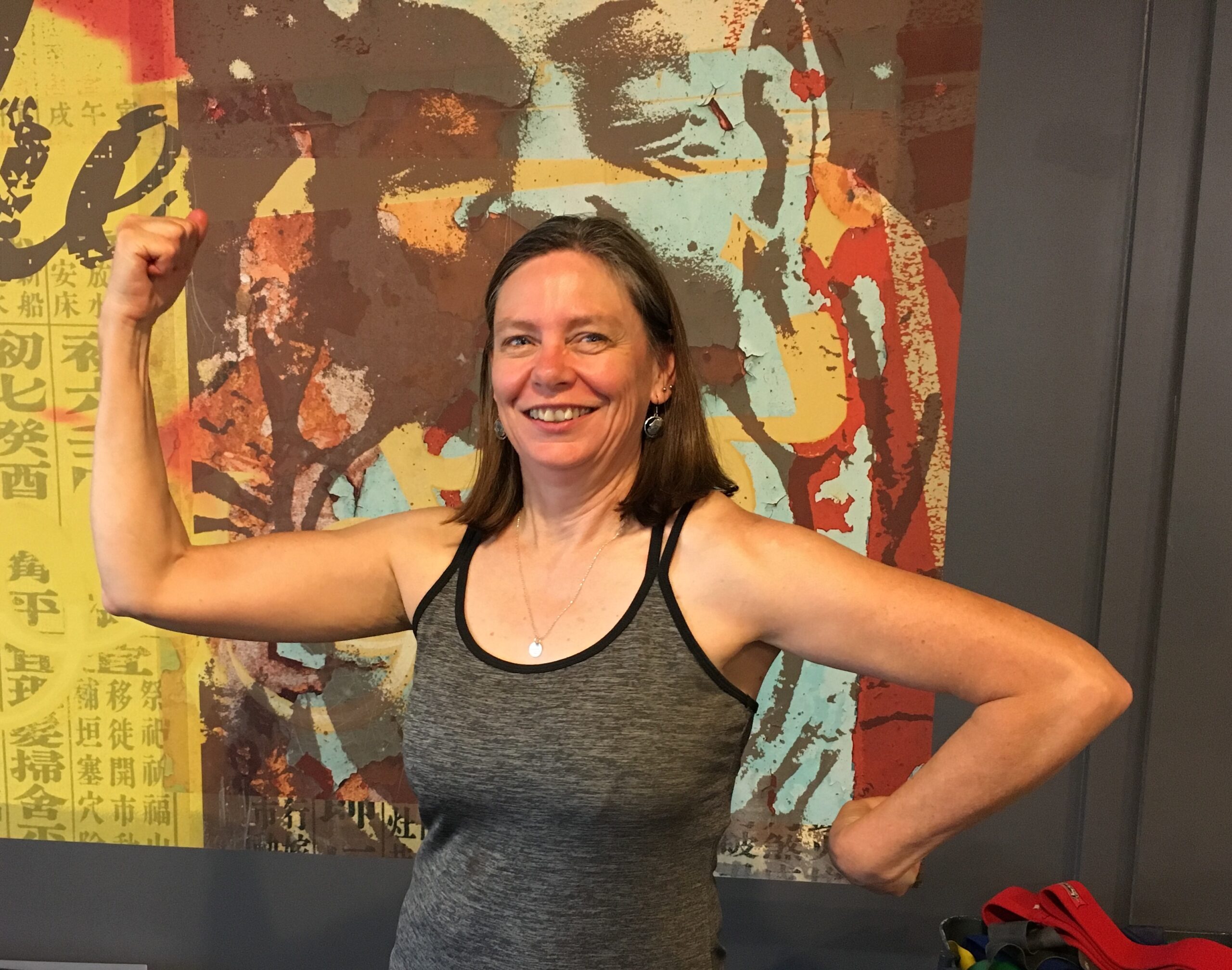 "Human Form is one of the best things I have ever done for myself. I had never really exercised well or consistently. I'd gone through short periods of time in my life when I tried running, cycling, or swimming tried yoga and other classes, but never stuck with anything.
About a year ago, I read a Facebook post by a friend about her experiences at HF. I ran into her a few days later and she looked fantastic! She told me about HFF, that it was more than a gym, that all the trainers were dedicated to helping each person learn individually to meet their goals, including diet and nutrition. I am so glad I listened to her!
Walking in the door the first time was hard, but coming back and staying were easy. Our workouts are in small groups, individually tailored, never boring, and always new. Not once have I felt self-conscious or that I don't fit in. At the time I started here I was struggling with some very painful stuff in my life. I worried about the future for me and my two teenagers. I wanted to feel better about myself, feel more confident about my life, and especially work on my posture, which I felt was getting worse and worse with my feeling of so much weight on my shoulders.
Now, my posture has dramatically improved, I feel so much better about myself, and I've made changes in my lifestyle and diet that I really never thought I'd achieve. I feel that every single trainer here is truly invested in me and my goals, and in each one of us.  It's more than a gym, it's an HF family! Once you walk through the door, you'll see why you'll want to join us, too!"
Anne O'Connell
Columbus, Ohio
---
"Immediate Sense Of Kindness & Safety"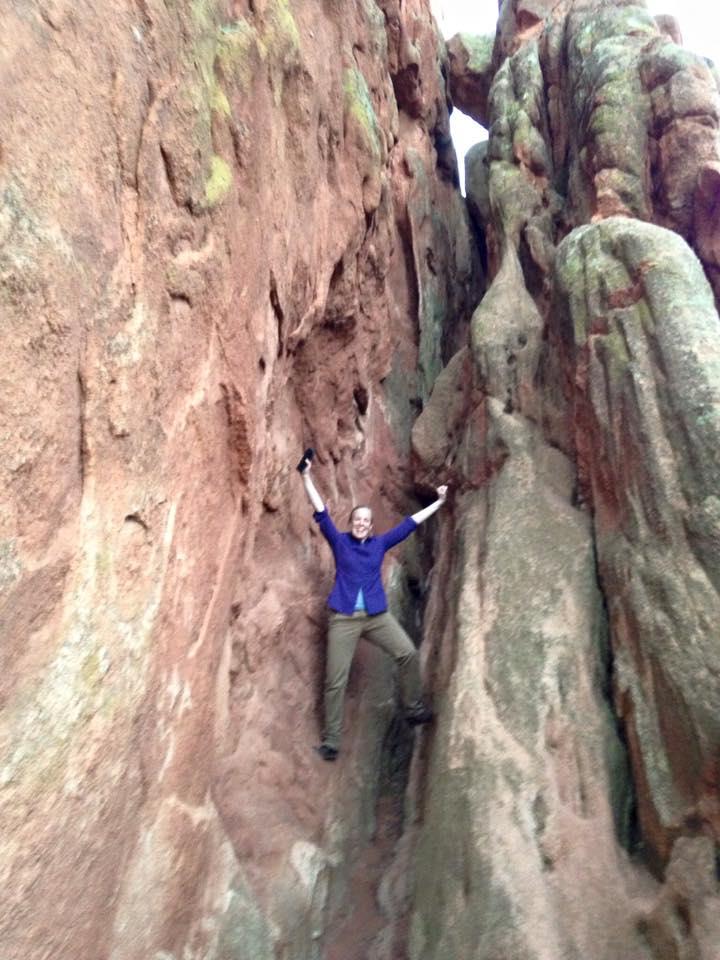 "I'll be honest; I didn't have a clue what I was doing when I walked into The Human Form on my first day. My previous experience with working out involved two primary steps: (1) pay the monthly fee for a big box gym and (2) never going. I wasn't sure how to use the equipment, but more than that I wasn't sure of myself. I didn't have the experience and confidence to get the most from working out at these types of facilities.
Walking through the doors at The Human Form, there was an immediate sense of kindness and safety that allowed me to gain confidence. And here we are, over two years later. During that time, I have increased my range of motion and strength; but, most importantly, my overall wellness has vastly improved.
Participation in group-centered wellness programs, like Whole30, has highlighted the significance of eating well consistently along with working out regularly. I look forward to challenging myself further with the help of this amazing group!"
Mandy Howenstine
Columbus, OH
---
"The Acceptance is Heart-Warming, and the Enthusiasm is Contagious"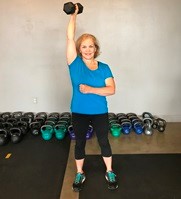 "Thank you to the HF staff for this chance to share my gratitude. First, an HF High Five to Michelle and Jeff for their encouragement and unfailing support in getting me to buy my first gym membership as I turned 59 six months ago. The instruction and diligent supervision has kept me making progress without injury. The guidance in developing the form that keeps me safe as I raise my goals has built my confidence and helped me find my "glutes", "hammies", and some other muscles I didn't know I had. I feel lucky to have found a place where professionalism, energy, and light-hearted humor are the foundation for every workout…and some classic rock, of course.
When I hobbled in last November after a challenging hike with my children, I just wanted to keep walking for the next ten years. I watched in awe as people in my group pulled and pushed weights their size while moving themselves through each set with beautiful alignment. Most lovely to me was that everyone I met offered me assistance and a friendly smile. No judgment, just everyone working their own plan to potential. The acceptance was heart-warming, and the enthusiasm was contagious. When I lost a friend in April, I took a break but found I was missing my gym time…not just the exercise. My community of HF'ers and the reliable positive start to my day had become a wonderful, trusted habit.
I have learned from yoga that whatever is "steady, relaxed, aligned ….in body, breath, and mind" is yoga and renewing to the spirit. THANK YOU to my fellow HF'ers for the chance to be part of a healthy, healing community and discover strength I didn't know I had. I look forward to sharing the inspiration and kindness you have given me with other HFF'ers in the future!"
---
"My Workout Experience Was Transformed"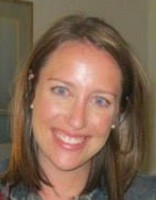 When I joined Human Form Fitness, my workout experience was transformed. In the past, I had gym memberships but went infrequently, and never knew how to make the most of my time there. Going to the gym was more of a chore than anything and as such, it was not a priority for me.
I needed something different, something motivating, something challenging. HF has given me everything I was looking for and more. I didn't just get a new gym; I got support, an embracing community, and a new lifestyle. Since joining, I have gotten so much more out of my workouts, and have learned that I can push myself harder than I knew. I have not had one day that I have been bored with a workout, and I am constantly being challenged to get stronger.
I consider myself lucky to have the HF team as a part of my life, and with their support, I know I will only continue down the path of healthy living.
Ashley Pond
Columbus, OH
---
"The Best I've Ever Experienced"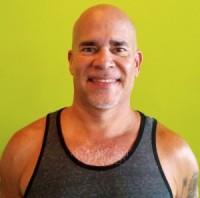 "I'm 57 year old ARMY Veteran who has exercised most of my adult life. My one flaw with workouts is that I burned myself out and would just quit for periods of time ranging from one week to over a year. HF has changed all that. Their unique approach to fitness, well-being and well living is the best I've ever experienced. I'm motivated by seeing results and just feel better without the pains and aches of an old-style workout. Trust me, their fitness approach will give you a hell of a strength and cardio workout and that's all you'll need, in my opinion. Kudos to all of the HF coaches for what you do so well."
Gabriel Coss
Grandview, OH
---
"Working Out With A Group of Friends"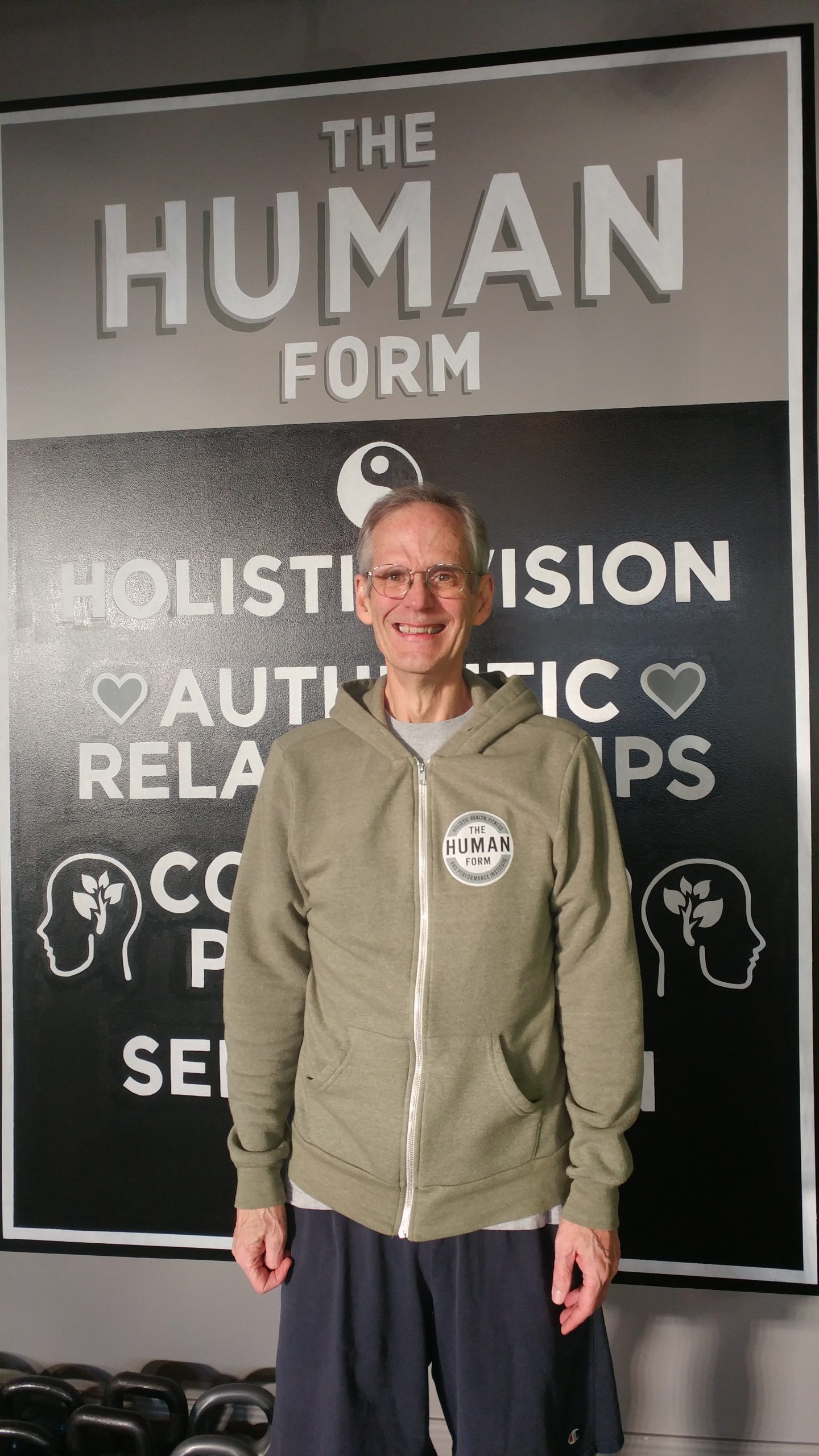 "I was fortunate to retire in my late 50's. However, initially my retirement didn't go as planned. Years of inactivity, poor diet and drinking had all taken a toll. I was more than 60 pounds overweight and taking medication for blood pressure, cholesterol, acid reflux and Crohn's disease. I was sick for the first two years of retirement. It became apparent that I was headed for serious trouble. Things had to change. So, I converted to a plant-based diet, stopped consuming alcohol and started an exercise program. Since then, I've lost 65 pounds and eliminated all medications. The Human Form (HF) has played a major role in this journey.
Before HF, I had never enrolled in a structured fitness program. For any program to be successful, I knew I had to like it enough to do it consistently. The great thing about HF is that I actually look forward to each workout. Everything about HF is first rate. What stands out the most for me are their programs, trainers, small group structure and the sense of community. As a result, I've attended sessions religiously for the past three years. Without loving my workouts, I never would have accomplished this.
Programs
If I walked into a gym on my own, I would have no idea what to do. Stephen and Michelle have been doing this a long time so they know what works and what doesn't. The exercises are planned to work major muscle groups on a regular basis. For me, the goal is maintaining an active life style as long as possible; not necessarily extending lifespan but rather extending "health-span". The HF fitness program provides the foundation for achieving this. I have used their nutrition and physical therapy services as well with great results.
Trainers
The trainers add tremendous value to the program. They introduce new exercises as well as deliver continuing guidance on proper form. They track the status of each member providing specific modifications as needed. They are excellent at what they do. Beyond that, I feel each one has become a friend. They care about the well-being of each member. It's impossible to say enough good things about the training staff.
Small Group Structure
One-on-one training can be prohibitively expensive. In small groups, members share the cost of the trainer. If more than 5 members register for a given session, another trainer is added and the group is split. The ratio of members to trainer is not more than 5 to 1. I've found that having multiple groups per session in no way impacts the quality of the workout. The facility is large enough and the trainers are very good at working with multiple groups. They are available to make suggestions and answer questions as needed. As much as I like the trainers and value the assistance they provide, I appreciate the fact they don't hover over me for an entire exercise (as a one-on-one trainer would do).
Sense of Community
In addition to the relationships I've developed with the trainers, I've also developed friendships with other members. Working out with a group of friends is so much better than working out alone. I look forward to finding out who is attending a particular session with me. In the beginning, working out with a group of people you don't know can be intimidating. However, everyone is so supportive that I never felt uncomfortable. The environment is very welcoming.
Conclusion
I know I've gone on about how great HF is, but I can't help it. They really are that good. I highly recommend them to anyone looking to improve their health. Best of luck and consider making The Human Form part of your journey. I am confident you will be happy if you do."
John Boyer
Columbus, OH
---
HF gave me a whole new perspective on 'gym' workouts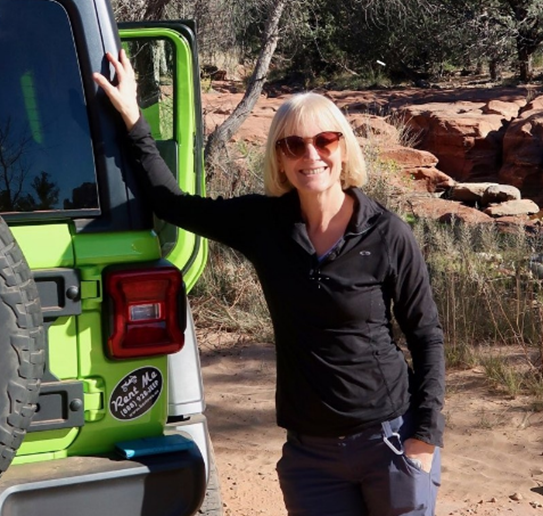 "When I started Human Form, I had some running injuries that were making it very difficult to run any distance. I've been with Human Form for about a year and a half now and as I write this, I'm a week out from running another marathon (my second since joining)! Like any aging long-distance runner, I've always known that adding strength training to my routine would help prevent injuries, but until now, other gyms just did not work for me.
I was really nervous starting Human Form and said to Lauren Miller, "just think of me as a gym Kindergartener!" Since that day, all the coaches have built up my strength and my confidence. They help me perform the exercises correctly so that I don't injure myself. I can feel a difference in my abilities and look forward to the sessions, instead of dreading them as I always did in other gyms. Most importantly, I am not intimidated when I walk into HF, because everyone is so kind. Human Form has given me a whole new perspective on 'gym' workouts, and I love the sense of community that they've cultivated.
When I'm not working out or running, I work as a learning & development consultant. I have two sons in their twenties and two senior dogs (80s?). I love traveling, hiking or walking, and just being outdoors. Not so healthy indulgences: I love beer, French fries, dark chocolate, and coffee, to name just a few! Those make the short list."
Leslie McLain
Columbus, OH
---
"I Love The Personal Attention"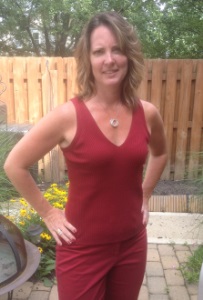 While there are so many things to love about Human Form Fitness, I think what I love most is the personal attention. James, Michelle and Stephen are very attentive and have created a program specific to my needs and wants. If there is something specific I want to achieve, they help me get there. They are extremely supportive and willing to share their vast knowledge to help me along my health and fitness journey, whether it's with diet or strength training tips. Of all the lifestyle changes I've made in the last few years, signing on at the Human Form was the smartest.  
Diana Holbrook
Columbus, OH
---
"Even At Age 77, HF Has Been Extremely Rewarding…"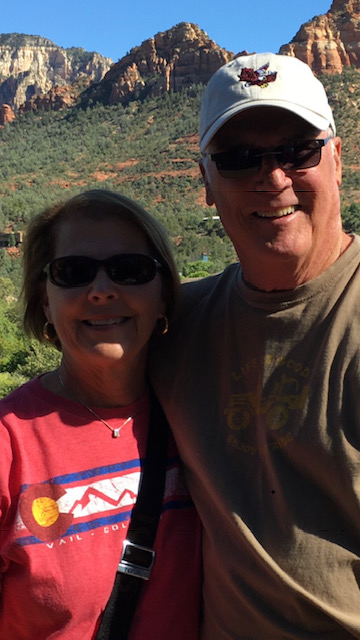 "Two years ago, my son and daughter-in-law (John and Kim Kadlic) gave my wife and me a gift certificate for a Trial Membership at The Human Form.  My wife, Marianne, was "all in" right from the start.  I, on the other hand, was somewhat skeptical because of my age which was 75 years at the time.  I was reluctant to participate in a group training session with men and women much younger than me.  My concern was that the training would be in a uniform format and that I would not be able to keep up.
After encouragement from my family as well as Stephen and Michelle, I decided to "take the plunge".  I quickly learned that even though the sessions are in groups, the trainers are very adept at "tailoring" the workout to assure that each individual specific concern is addressed in a highly professional and efficient way.  All of the trainers are extremely competent in their ability to push you but not hurt you.
Two years later, even at age 77, I can honestly say my time at The Human Form has been extremely rewarding and most important I feel more physically fit.
Thank you to everyone at The Human Form for all you have done for me and my family in improving our overall health."
Paul and Marianne Kadlic
Columbus, OH
---
"Committed And Invested In Your Success"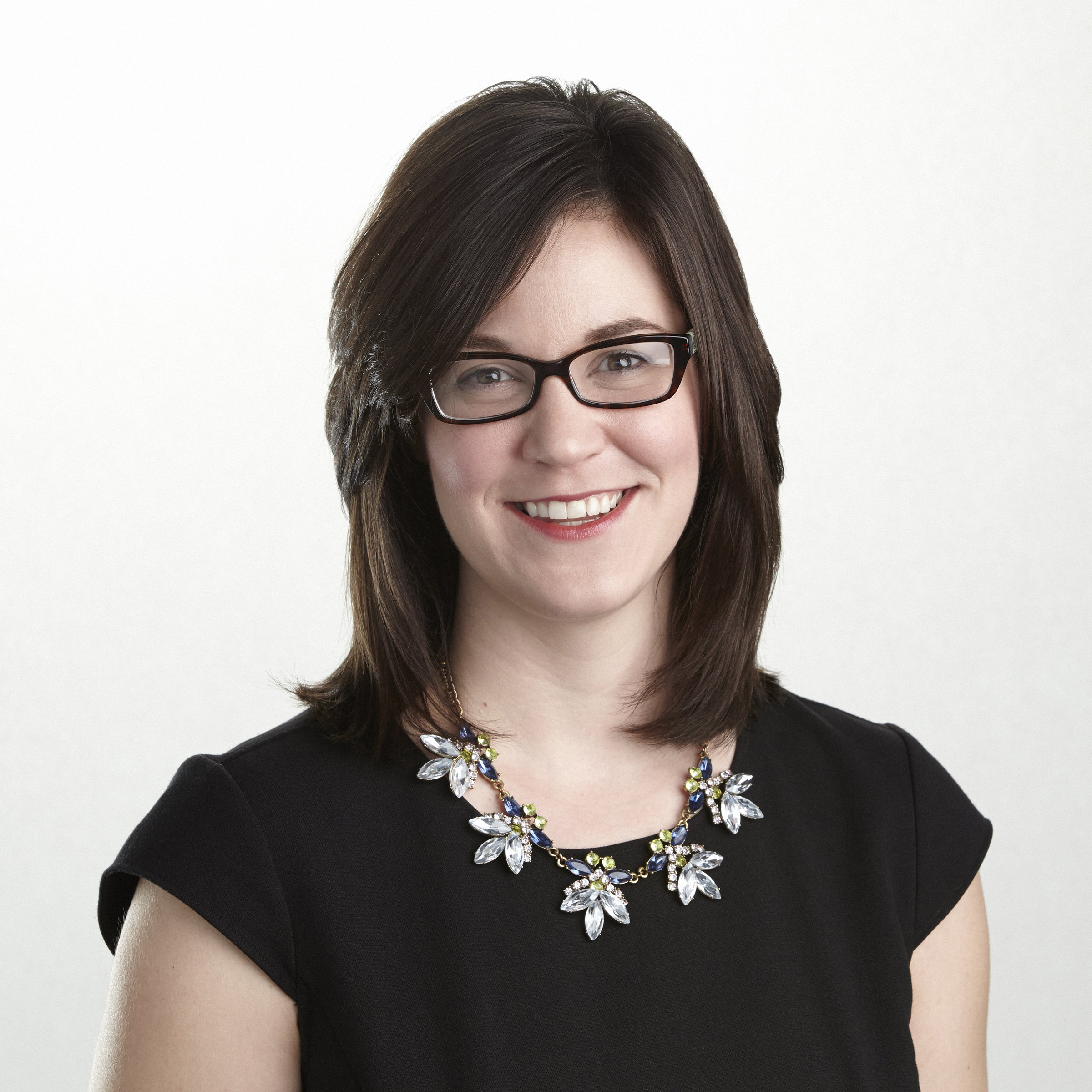 "The Human Form is different than any other gym or workout routine that I've ever experienced. I tell everyone that it's not really a gym in the traditional sense. HF is more a philosophy and culture that truly cares about your overall, holistic health and well-being. Their team is committed and invested in your success. They were able to help me get over my chronic hip and back pain, lose body fat, and gain strength; all with less time in the gym and more fun than I ever thought I could have while working out.
The Human Form rocks, and I would encourage everyone to jump at the chance to work with this talented team."
Taylor Sears
Columbus, OH
---
"Attention To Detail And Knowledge Of The Body"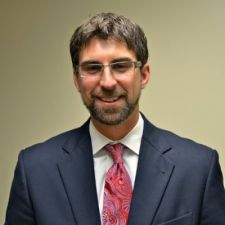 "After injuring my elbow I was finding it very hard to get a decent upper body workout without severe pain.
The Human Form took the time to learn about my injury through their extensive assessments, recommend some further treatment from one of their Medical Advisory Board members before I started working out, and then mindfully crafted an appropriate exercise program.
I'm now able to get a great workout without pain and am integrating back into exercises that I haven't been able to do for a year.
Their attention to detail, care and knowledge of the body is why I have made such a great recovery!
Highly recommended!"
Wes Strickling
Columbus, OH
---
"I Knew This Place Was Different"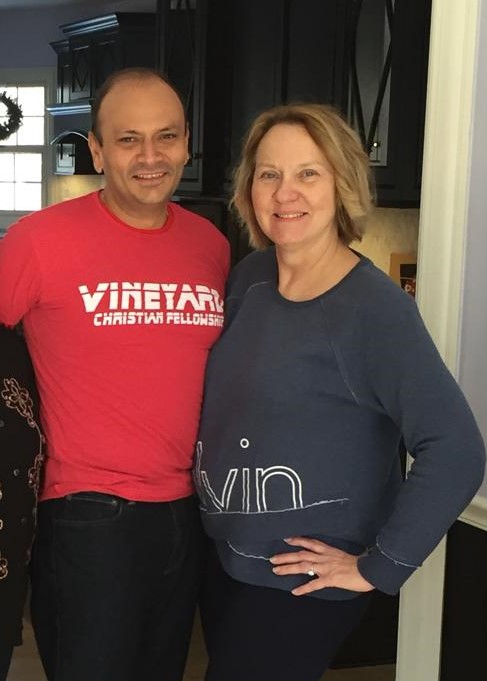 I was referred to The Human Form by my golf instructor after working out at a big box gym for 5+ years.  He obviously knew I was not achieving my goals in spite of working out hard 3 times a week.
From the time I walked in, I knew this place was different.  For starters, one of their core values statements says 'you cannot out train a poor nutrition plan'.  That makes so much sense.  I like HF as they coach the whole of me to fix a part of me.  That is the way we were designed to live and function.  I am now a believer after gaining 10+ pounds of muscle and continuing to lose belly fat which has been the issue for me in all the years of working out.
Nobody cares how much anybody knows until they know how much somebody cares.  Stephen, Michelle, James and the rest of the staff care and they also know their stuff.  You will be in good hands at The Human Form.
Atul P.
Columbus, OH
---
The Difference That Makes a Difference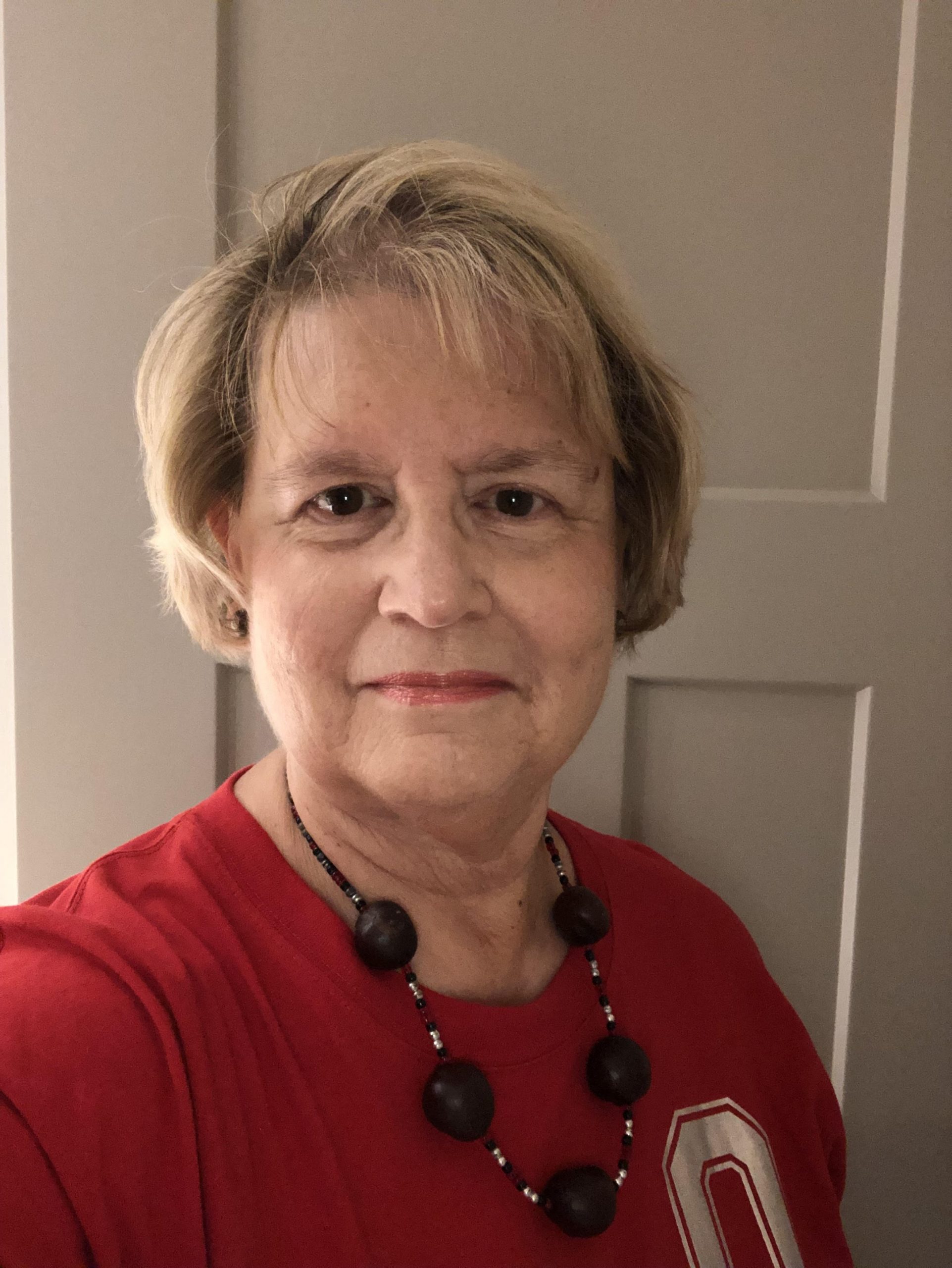 I joined Human Form Fitness 18 months ago.  All my life before this, I dreaded physical exercise.  I found every excuse to cut gym class. I was always the one picked last when teams were formed.  I was a bookworm.  At family volleyball games, Uncle Jack would yell, "Pamela Jean, how could you miss that big ball again!"  Later, I became that annoying person who takes the elevator down one floor.  I started and stopped at least 20 exercise programs.  My only regular exercise was running through airports to catch a plane and doing the O-H-I-O at football games.
But I love coming to workouts here.  I come three days a week, and I rarely miss a class.  The difference that makes a difference between HF and the big gyms: the members and the coaches.  I'm in classes with people my age, older, and younger – some are in good shape and others aren't.  I fit right in.  The coaches are fantastic – smart, caring, and professional – and they make everyone feel comfortably challenged to do their best.
Two years ago, the doctor said I would need knee replacements and that I should get as strong as possible now to make recovery easier, especially core strength.  That's what initially brought me to HF; I didn't even know what 'core strength' meant.  My friend Marian recommended HF.  Now, after 18 months, the doctor says I'm in good enough shape to postpone the knee replacements; the rate of deterioration is slowing.  I'm sleeping better, I have more stamina, and I feel more alert.   Thanks to my fellow Human Forms.
Pam Conrad
Columbus,OH
---
"I'm NOT a Gym Person…"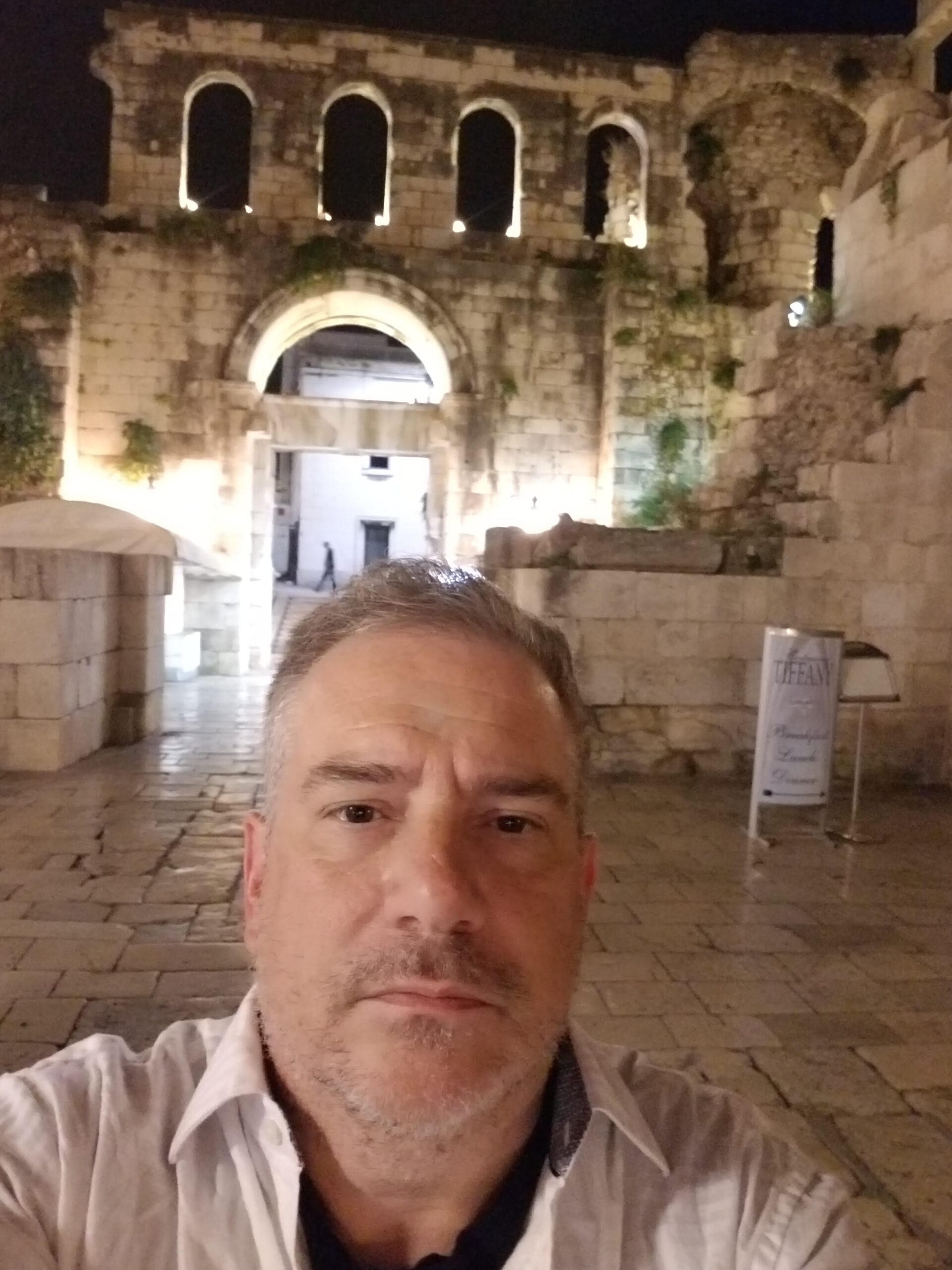 "I'm not a gym person …"
That was always my excuse. For years I did solo exercises like running or cycling. I had the dedication to train for a marathon or a century but even though it would have made me better in the saddle or on the run, I avoided the gym. "Just not my thing," I would tell myself. A few attempts at various gyms only served to affirm my opinion. Then a combination of injury from a marathon, age and lifestyle simply caught up to me. Putting on weight led to more injury while running and the cycle continued. I reluctantly joined Human Form at the urging of my wife who is a member. It was a struggle. In my mind, I was still not a 'gym person' and this was an interim thing until I could get back to the long solo hours on the road. When it came to fitness, I was my own worst enemy.
The staff and facilities at The Human Form changed me. In the past year, I have dropped about 20 lbs. and reduced by body fat by 5%. More importantly, I love going to the gym and look forward to 'gym days.'
The Human Form has excellent staff. What I appreciate most is flexibility. I am still battling foot injuries and they have been able to adapt any exercise to something often even more challenging without missing a beat. They also keeping upping the challenge of each workout in ways that make me feel "gains" every session. As someone skewed toward more endurance activities, it has always been easy to drop into a zone and just exercise on autopilot. The attentiveness of the staff during group workouts doesn't let that happen and pushes me to work harder and better. The flexibility is also great when I would go 4-5 days a week so that there was effectively no repetition of exercises.
All of this is accomplished with a supportive and engaging attitude that extends not only from the staff but from the client base as well. The Human Form has cultivated an environment of community across all levels. It is social and individual as one needs it to be. In short, the community at The Human Form changed my mind about gyms."
Andrew Hall
Columbus, OH
---
Not Some One-Size-Fits-All Instruction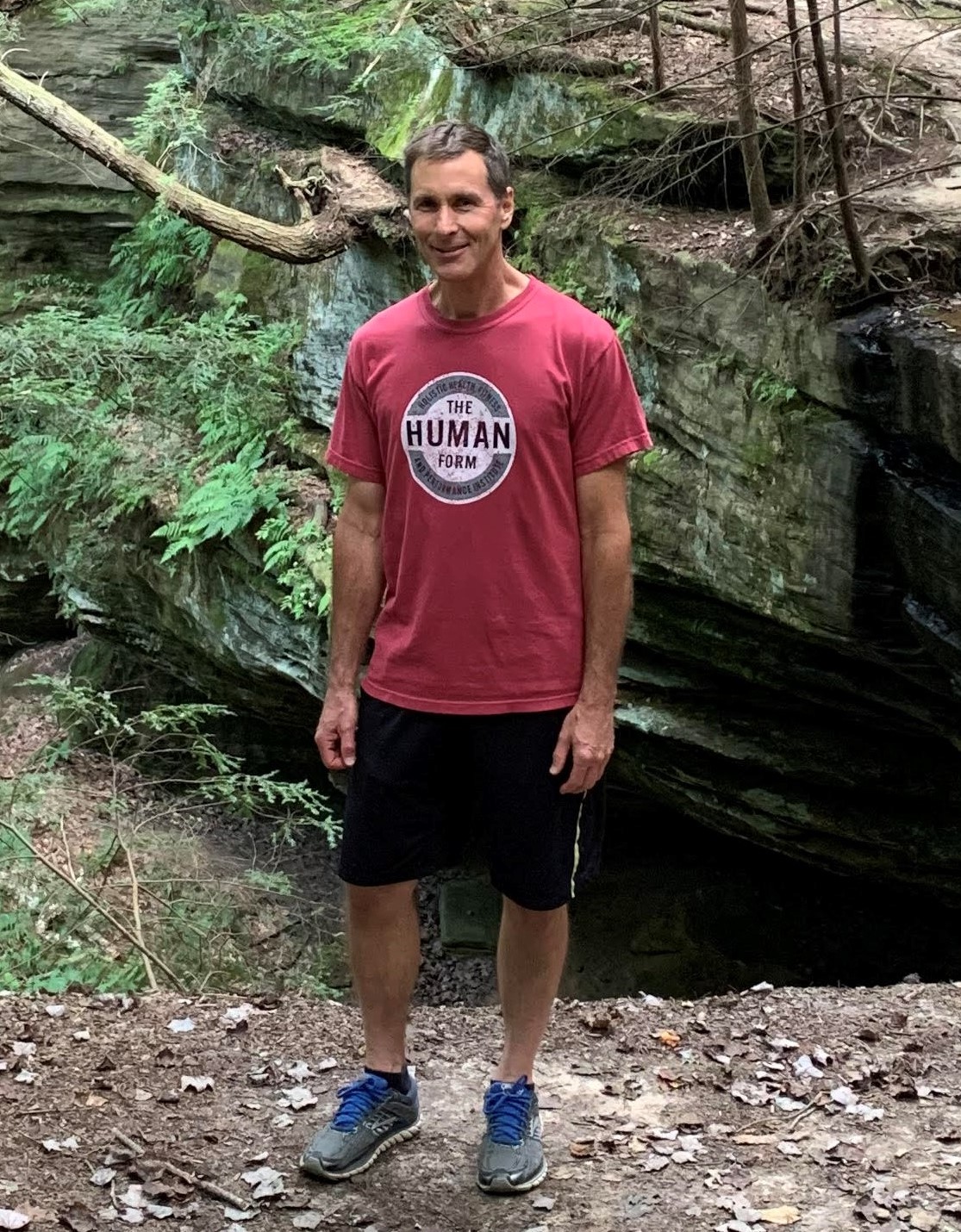 "I joined The Human Form in July of 2019 while I was seeing a chiropractor, Dr. Troy Walker and Chad Simmons for Muscle Activation Technique, both of which are medical advisors for The Human Form. Dr. Walker thought that The Human Form would be good for me, and Chad agreed. 
In 2013 I was involved in a car accident that led to chronic back, hip, and neck pain. I had seen an osteopath, several chiropractors, and physical therapists but nothing helped except for seeing Chad almost every week for MAT. This was necessary because my occupation (I do residential window replacement and other interior remodeling) is physically demanding, and the pain was impeding my ability to work. 
With the help of James Fryer teaching me breathing exercises and the functional fitness that I do with The Human Form, my life has improved drastically both physically and mentally. I look forward to going to my workouts with the other members and seeing them and myself reach new milestones. I no longer see any doctors or specialists to control my pain. If I do have a flare up, I'm able to get it under control in about 10 minutes with breathing and corrective exercises that I have been taught by the coaches. 
I used to do yoga and large group workouts at one of the big franchise facilities where I would get lost (and injured) in the crowd. I thought that I was pretty strong when I started at the HF but was humbled when working out with some of the members that have been coming in for a while. Once when I started to learn the right way of doing things I quickly progressed, and the pain began to disappear. Nothing compares to the detailed instruction from the talented coaches at The Human Form. I'm always learning and corrected if I get off track. The coaching is based off the individuals needs and not some one size fits all instruction. There is nothing better than doing something in daily life and realizing that it became easier because of what I have learned at The Human Form!"
Rusty T.
Hilliard, OH
---
HF is Something Special – Not Just a Gym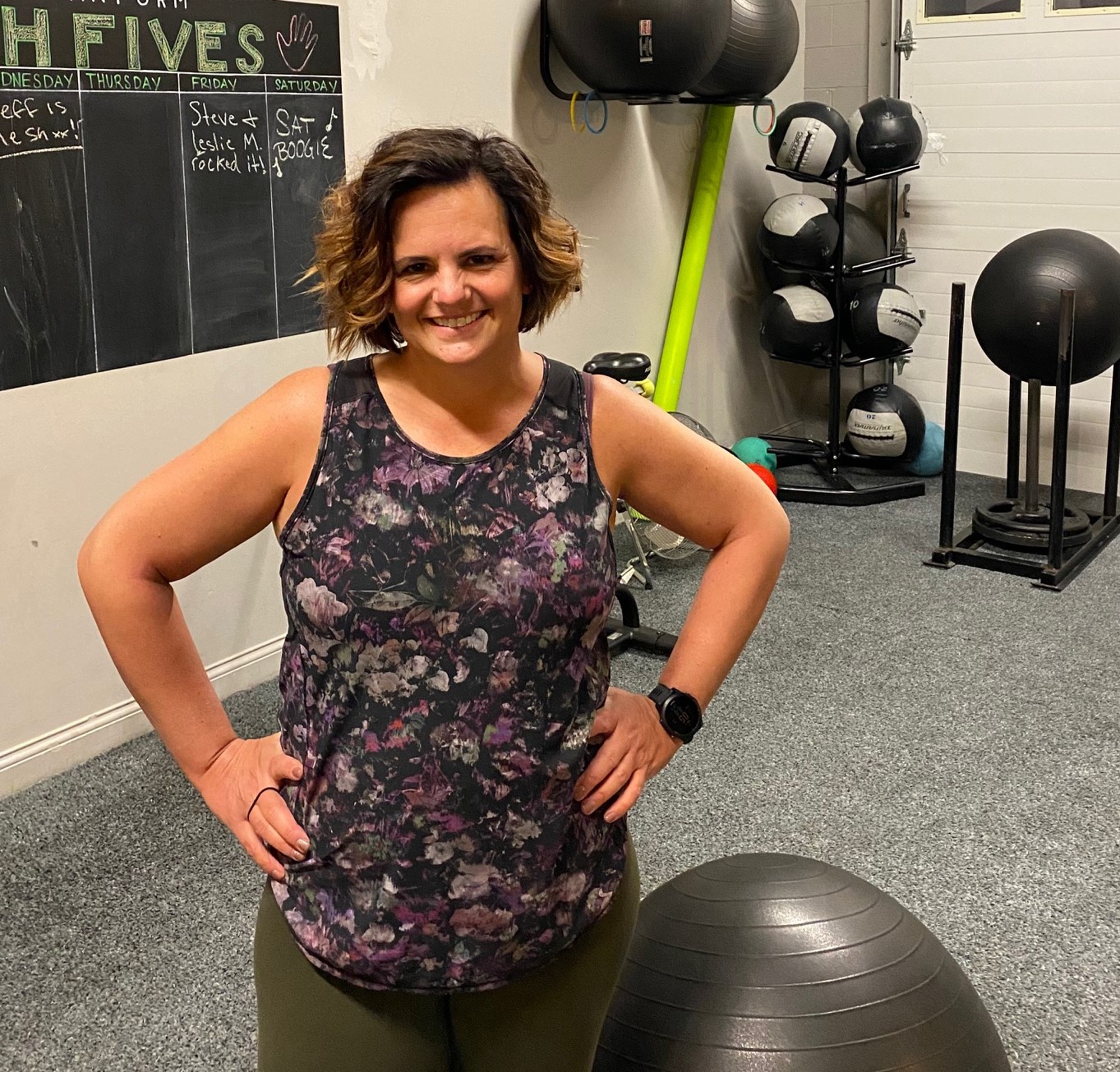 "I have been a member of Human Form for one year. I joined the gym after working one-on-one with James for several months. It had been hard enough to take the step to work privately, it was truly scary to think about putting myself out there and be surrounded by more new people. I thought I just got lucky with James and his supportive and encouraging approach. I was still very self-conscious about my body, my lack of strength and what I thought I might not be able to do in the gym.
However, I knew that if I wanted to continue to make progress, I needed to focus on building more strength. My fear of judgement in the gym could not have been further from the real experience. The entire Human Form team is so supportive and encouraging and the hands-on, small group setting was exactly what I needed to continue my health journey.
It is hard to be vulnerable, to put yourself in uncomfortable situations and to ask for help. I came to Human Form in a broken state, physically and emotionally. I am a cancer survivor and pre-cancer my life was easy. I worked out regularly, if I wanted to try something new, I just did it. After the ravaging that cancer and its treatment to save my life did to my body, everything was harder. What I did not realize was the role my broken emotional state was playing in my physical health.
Being a member of Human Form has not only changed me physically, but it has also helped me heal emotionally; and while I am proud of the physical progress I have made, I am most grateful for the emotional strength I have gained through this community. Stephen and Michelle have created something incredibly special that is not just a gym, it is a community that will support you in ways you didn't even know you needed."
Brandi Hann
Columbus, OH
---
"A Pleasant, Friendly, and Low-Key Environment"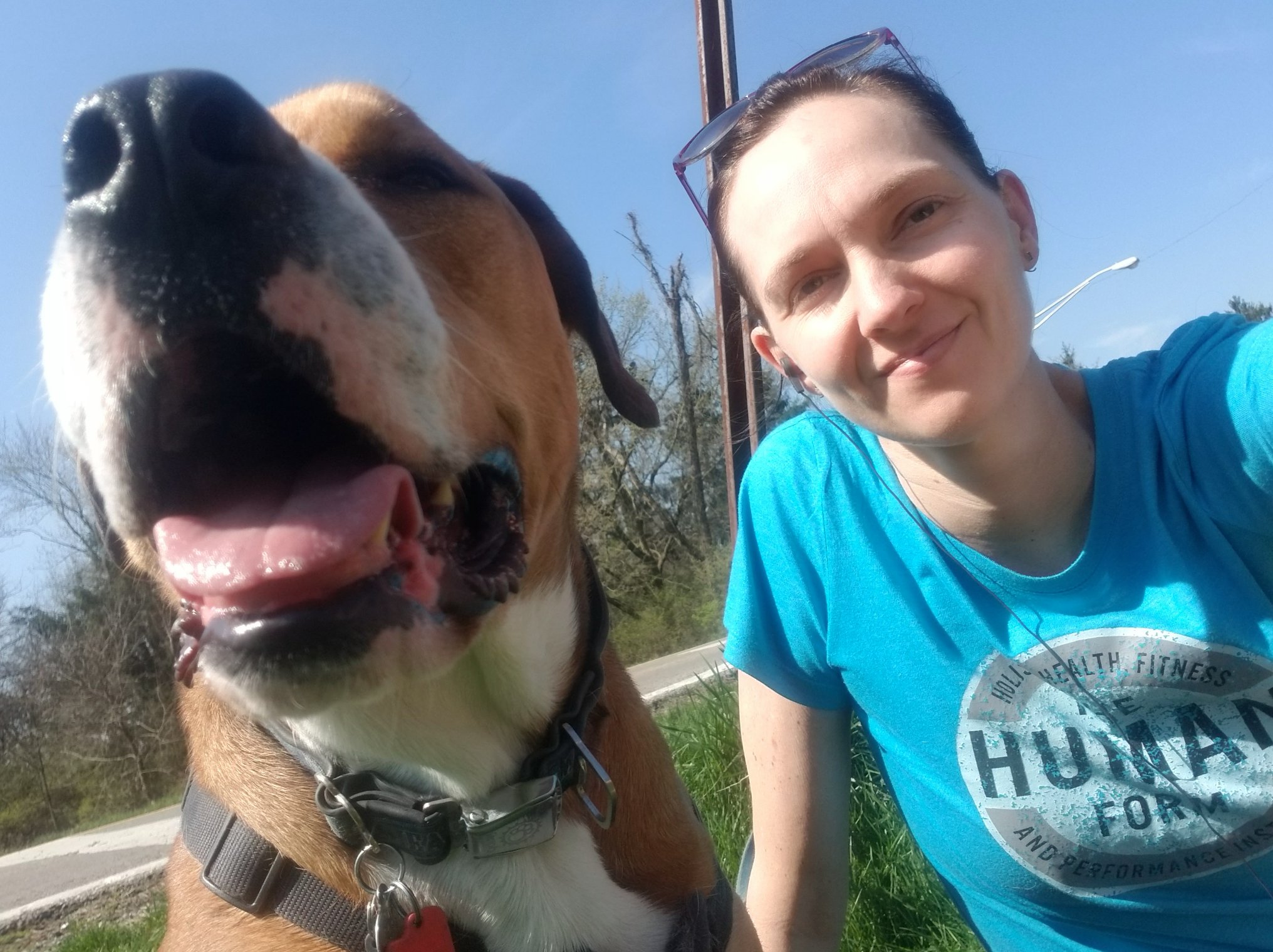 I moved to Columbus 2 years ago, finally finished with residency and transitioning into my final career, and I knew that one of my major goals needed to be to prioritize my health. I hadn't been active for about 6 years at that time, and my mom had just been told that her osteoporosis was so severe that she could fracture her back just driving on a rough road. I also knew that there was no way I was going to be motivated be active on my own, and I hadn't ever had training on correct form, either. This led me to the internet looking for gyms with some form of training, and I came across the Human Form website. It seemed pretty obvious that this was going to be exactly what I needed. Small group training would still provide pretty individualized attention for less of a financial investment than one-on-one training, it would hold me accountable to show up, and I really liked the idea of being in a group and meeting more people as well.
I've now been working out at the Human Form for just over 2 years. I come to the gym as often as I can based on my work schedule – and surprisingly (for me) I almost always like being here! The trainers are ALWAYS friendly and know everyone by name immediately – they must have flash cards in the office. During workouts, you can push yourself as much as you want with the work-outs, but if you're feeling like slacking the trainers will probably notice and suggest a higher weight (trust me)! In addition to pushing you on weight, they are also always watching form and helping you improve your form. They know everyone so personally that they know when you need a different exercise than the rest of the group because you told someone else at your last visit that your knee or shoulder was hurting, etc. Honestly, the trainers feel like friends and it's sad when one leaves and exciting when new trainers join the team. The other members are all really good, nice people, too. The gym is just such a pleasant, friendly, and low-key environment. If my life takes me away from Columbus, the Human Form is seriously at the top of the list of things I will be sad to leave!
Selena Tinga
Columbus, OH
---
"A Supportive Environment"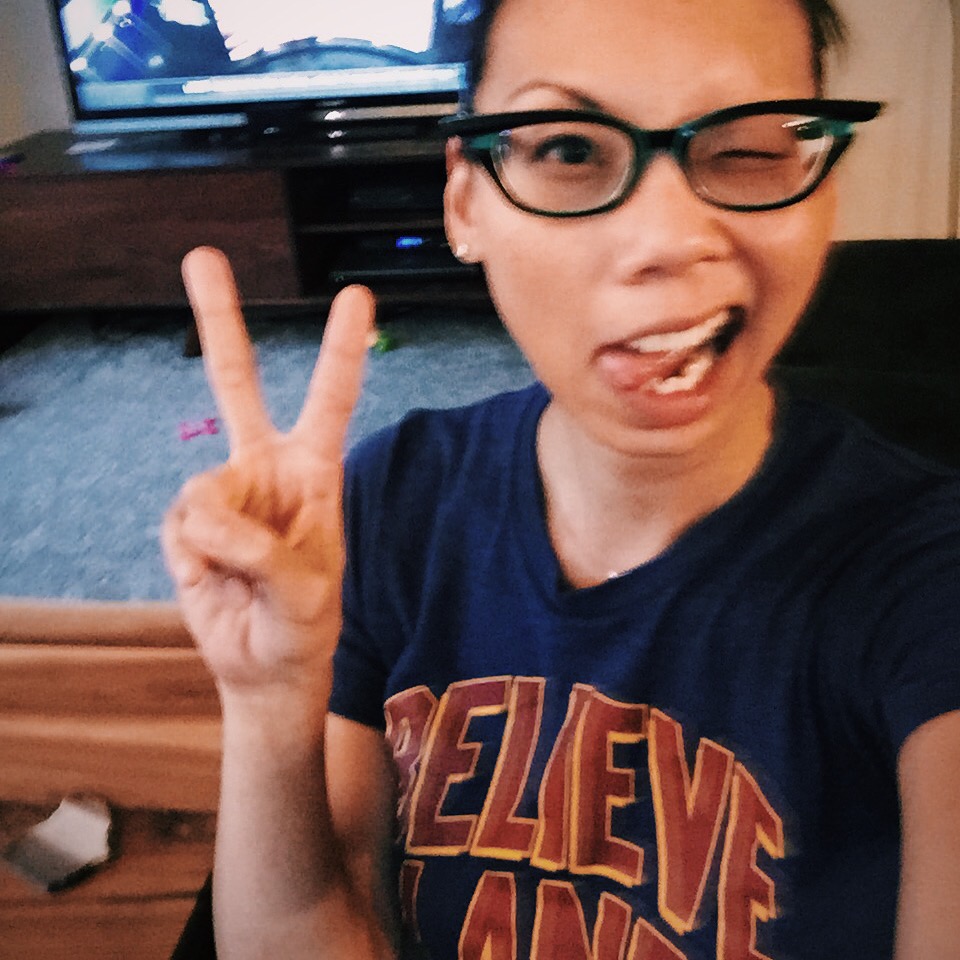 I'm the oldest of five from an immigrant family. I was never a person who was "athletic" in high school or college just because education was such a focus for my family. I ran cross country during junior year in HS and that was about it. My outlook on life changed when I was diagnosed with an autoimmune disease when I was 19. Post diagnosis, I had 2 major debilitating episodes of my illness that resulted in a couple of extended hospital stays & short-term disability stints in my early-mid 20's. So, I started to really assess my wellness and health and I became dedicated to being active and moving. Through the years, I've done Pilates, gone back to running 5Ks, been a hard core ashtanga yogi & a long distance cyclist. But I've never really worked on strength training, nor was I ever one to commit fully to going to a big box gym and doing "gym" things. Well, that thinking all changed when I got my bone density test results back from a routine appointment. I had low bone density (osteopenia) at 34 even with all the activity I was doing. That was shocking.
To be honest, the first reason was that my daughter was almost 2 and I was still carrying around the leftover baby weight in weird places. With her I had a c-section and that seriously messed up my core. Secondly, it was to address my osteopenia. It was only going to get worse as I grew older & my mom has osteoporosis. Also, my career in technology was starting to take a toll on my body. I was starting to feel pain & discomfort in my hands and arms from all the computer work I've been doing for 20 years.
While I've never been a person who had to worry about weight, I was bothered by the extra baby weight I carried and the number that was staring back at me on the scale. In the four years I've been a member my overall weight has increased by 15lbs (pre-child), but I feel stronger & better than I've ever felt. I haven't change pant sizes & I feel like I now really fit my clothes. The number on the scale doesn't even faze me anymore because I know that my body looks & feels better.
I've also made significant gains in strength. I used to be what yogis called a "Bendy Wendy" because I had no strength and what's worse, stability behind my muscles. Also, I'd like to think I'm helping to stave off my osteopenia diagnosis which is TBD until my next Dr's visit. My hands and arms are better, but I am working slowly to strengthen the areas that support these muscles & nerves to lengthen the time it takes for pain to appear from overuse.
The whole staff at Human Form really considers your body's needs & limitations. Four years ago, when I was shopping around for what to do next in taking care of my body, I didn't want to do a big box or CrossFit because I knew that there wasn't going to be someone that was going to check up on me, ask me how I was doing or correct my form. I came to this place afraid of weights and not knowing a single thing about weight training. Never in my time here did I feel stupid for not knowing what I was doing. 
It's not inherently competitive here like other places. We do like to push each other and we pretend to compete. But I'm not here to PR (personal record) every time I go, or I'll be upset. It is a very supportive environment here.  
The is such a strong community here. People of all ages and walks of life come here and work hard at their own level.
I am in awe of the individuals that come here:
– to lose weight or be healthier
– are my parent's age & up
– that are not gym people
– that are here to work through injury or illness
For all of us to find a place that accepts us for where we are physically is a gift. Thank you, Michelle & Stephen, for creating this place.
Amanda Vu
Columbus, OH
---
"I Love that I've Made Friends Here and Look Forward to Workouts."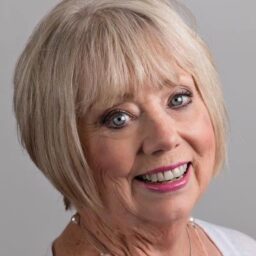 "Once upon a time, long, long ago…    Well okay, it was 2011.  I had just had hip replacement surgery and had as much physical therapy as my insurance company would allow. But I felt I still needed additional help to get back to 100%.  My physical therapist advised me to avoid personal trainers and instead look for an exercise physiologist.  Voila!  Michelle and Human Form.  What a great find!  I not only improved my hip function but have found a great community of people who challenge, encourage, and help me be my physical best.
Since then, I've had a couple of injuries (NOT exercise related!) that affected my ability to function at my best.  Human Form to the rescue!  A groin strain and a pulled hamstring tendon have been slow to heal, but the HF coaches have been awesome in helping me recover by modifying and customizing the routines. I'm getting better and doing it safely, correctly and pain free.
Having been a Certified Fitness Instructor for many years I know that there are different levels of expertise, and not all trainers and instructors are well qualified.  However, the coaches at HF have excellent credentials.  Also, there is an extensive assessment before starting any workout program here, so exercises are appropriate for your level.  And yearly re-assessments make sure you know when you're ready for a bigger challenge.
I'm a dental hygienist, have a degree in health education and have worked in professional theatre.  Currently I'm a Mary Kay Consultant and a voice actor.  I guess I can't seem to decide what I want to be when I grow up! I enjoy working out with people of all ages, sizes and fitness levels who encourage each other.  I love that I've made good friends here and I look forward to working out, staying healthy and having fun.  Well, except for squats! LOL"
Kathy Goldberg
Columbus, OH
---